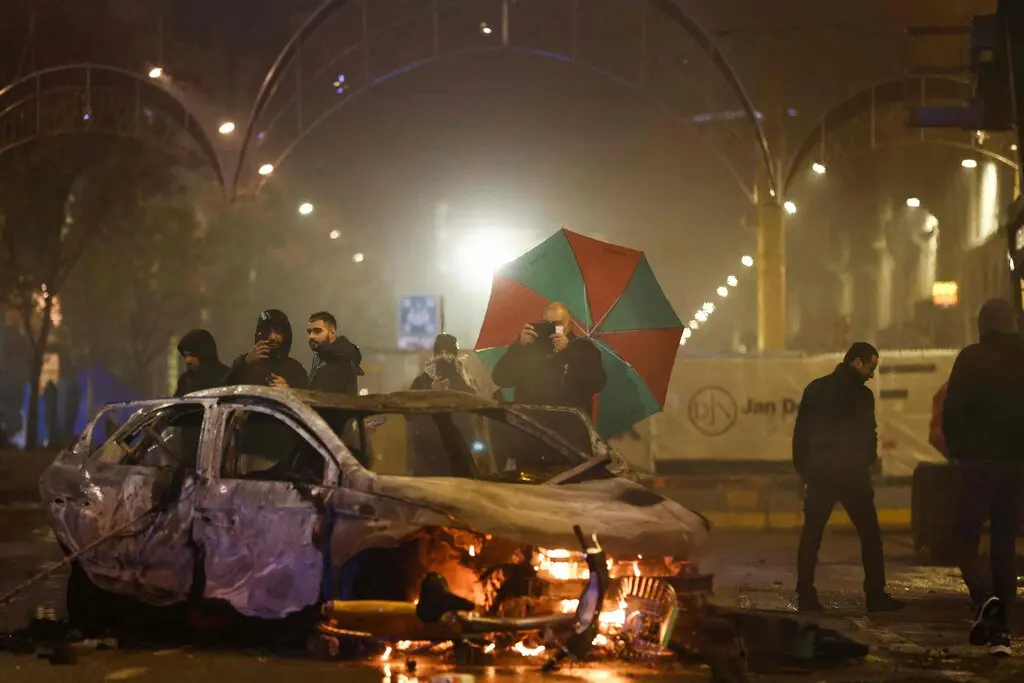 Belgium now has a slim chance of qualifying for the knockout stage of the 2022 FIFA World Cup in Qatar.
Violence erupted in Brussels, Belgium's capital city and other parts of the European nation after the country suffered a 2-0 loss to Morocco in the 2022 FIFA World Cup on Sunday, November 27, 2022.
Video footage which has since gone viral showed crowds in Brussels overturning and setting a car ablaze. Reports also disclosed that rioters went as far as setting fire on electric scooters and throwing bricks at other vehicles.
Brussels police spokeswoman, Ilse Van de Keere, told newsmen that one person suffered injuries.It is still not clear if the protests were between Belgians and rivals of their national team.
In a bid to disperse the violent crowd, the Brussels police deployed water cannons and fired tear gas, though it remains unclear if any arrest has been made.
In a Twitter post, Mayor Philippe Close of Brussels strongly condemned the turn of events and advised football fans to stay away from the city center, noting that the "police are doing everything they can to maintain public order."
Antwerp also suffered violence after the match ended. Police in neighbouring Netherlands also confirmed violence in Rotterdam, Amsterdam (capital city), and The Hague.
This year's World Cup has seen some big nations suffer defeats in the hands of minnows. Argentina was beaten 2-1 by Saudi Arabia in their opening match in the tournament before bouncing back with a Lionel Messi inspired 2-0 win over Mexico in their second game.
Source
The New York Times