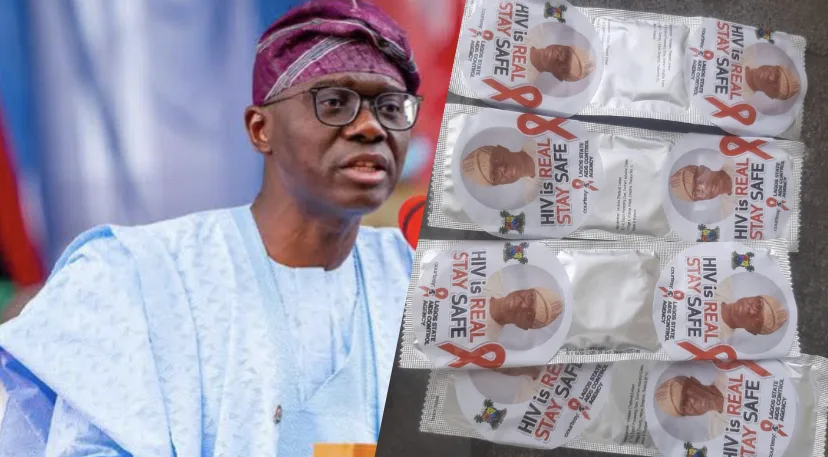 APC held a mega rally in Lagos State on Saturday.
The gubernatorial campaign of the ruling All Progressive Congress party (APC) in Lagos State took a hilarious turn over the weekend as condoms branded with the image of the state governor, Babajide Sanwo-Olu, were seen on the streets of the African commercial hub and social media.
Peoples Gazette reported that the condoms which also had the stamp of the Lagos State Aids Control Agency were allegedly shared at the campaign of the APC which held on Saturday, November 26, 2022.
The state is ranked top in the fight against HIV/AIDs in Nigeria. Sanwo-Olu's government recently increased budgetary allocations towards campaigns and initiatives aimed at fighting the virus in the state. However, sharing condoms at a political campaign is largely perceived as a political gimmick instead of creating anti-AIDs awareness.
Critics believe the move signals desperation on the part of Sanwo-Olu to get reelected in 2023. Some trolled the condoms as substandard and warned people not to use them.
Source
Peoples Gazette