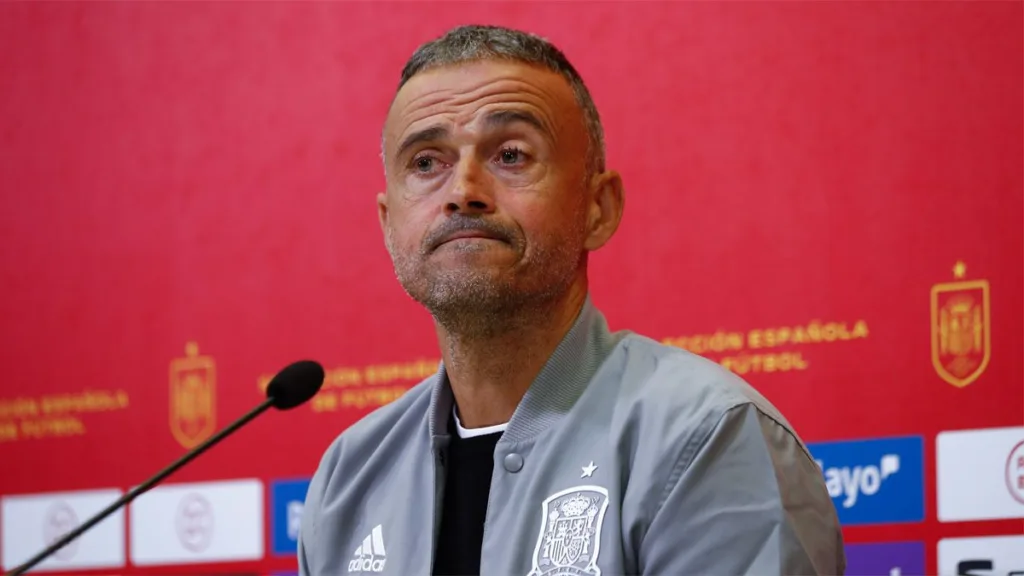 Enrique does not worry about sex affecting his players' fitness level.
Head coach of the Spanish national team, Luis Enrique, has revealed that he has no problem with his players deciding to have sex a night before a match.
Enrique made the statement via twitch as part of his promise to stream on the platform so long as the Spanish national team remain in the 2022 FIFA World Cup.
When quizzed about asking players not to have sex before matches, the former FC Barcelona coach said:
"It's ridiculous (to ban it). It's something I consider totally normal. If you're at an orgy the night before a match then obviously that's not ideal, but when I'm a club coach the players are at home the night before a game and it's not something that worries me at all. If it's something they do then it's because they need to and want to. But I repeat with common sense! Each one with their partner. It's normal. When I was a player if I was at home before a game, with my wife, well we did what we had to do.''
Spain started their 2022 FIFA World Cup campaign on a brilliant note with a 7-0 win over Costa Rica.
Source
Completesports