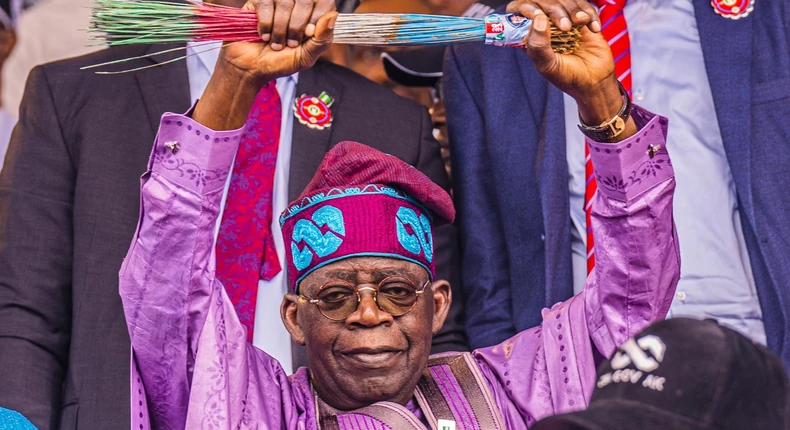 Tinubu believes he is the only Nigerian competent enough for the presidency in 2023.
Presidential candidate of the All Progressive Congress (APC), Asiwaju Bola Ahmed Tinubu, has dismissed the chances of his major oppositions Peter Obi of Labour Party and Atiku Abubakar of PDP winning the 2023 presidential election, and claimed that they do not have the track record of success in leadership.
Tinubu made his claims during an interview with BBC Africa and boasted that he is the only competent individual for Nigeria's highest leadership position.
The former Lagos State governor said:
"Peter Obi and Atiku Abubakar are not competent. They are not as competent as any other person out there. They've no track record; none of them is qualified except me. Things are going very well. I'm very, very confident that this election will be free and fair. I'm the frontrunner and that's why I'm getting many arrows."
Tinubu also took out time to visit the United Kingdom Minister for Africa, Foreign & Commonwealth Development Office, Andrew Mitchell, in London on Tuesday, December 6, 2022.
Source
BBC Africa