Chioma Rejected Davido During Their First Meeting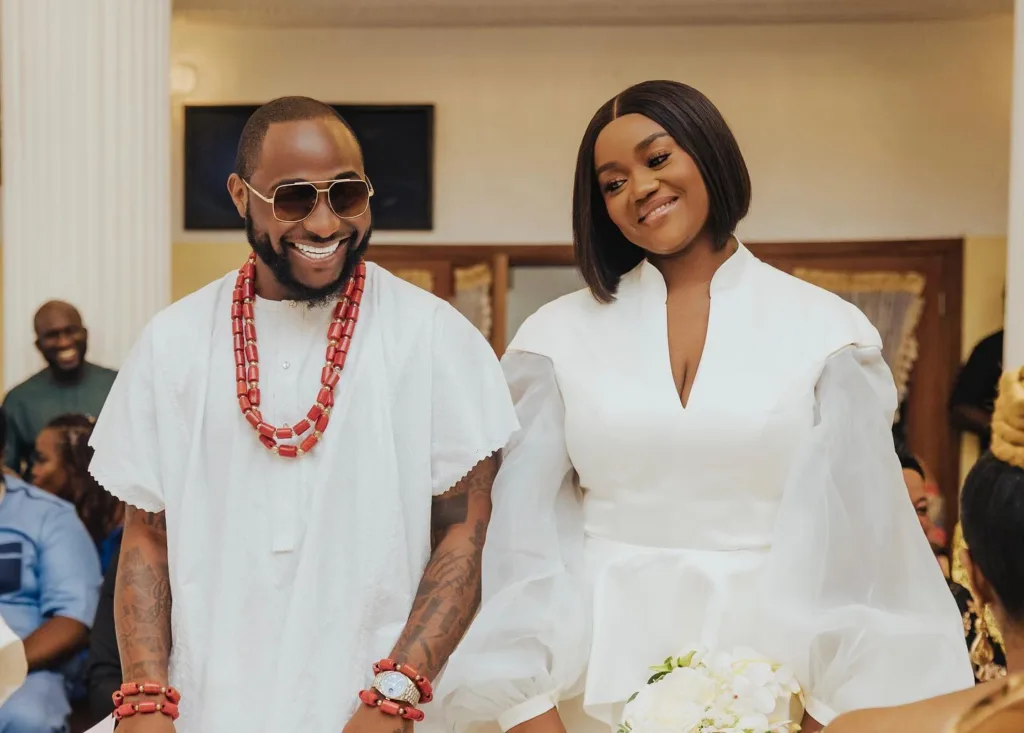 Chioma turned down the advances of the Afrobeats superstar the first time they met.
Davido has revealed details of his first meeting with his wife, Chioma Rowland.
The "Feel" crooner told vlogger Tayo Aina that he met the high-profile chef during their time as students at Babcock University, Osun State.
Despite his status and wealth, Davido was turned down by Chioma.
"I was in a Prado, and I looked behind and I saw this girl walking. Just there with her bag, it was Chioma,'' the multi-award winning singer disclosed during his chat with Aina.
"I told Lati (his aide) omo, I like that girl, go and call that girl for me. He called her but she did not answer me at the time."
Chioma's refusal did not stop Davido, as he pressed further and finally got the attention he needed.
The pair became the biggest love story of Nigerian entertainment when they made their relationship public, as Davido would go on to do the love song "Assurance" with her as the video vixen.
They would bear a child, Ifeanyi, who passed away in 2022 after drowning in Davido's Banana Island mansion.
Related: It Is Crazy To Say I slept With Chioma- Peruzzi
A few days after their son's demise, Davido tied the knot with Chioma in a secret wedding.
Ifeanyi's demise hit the couple so hard that the singer took a break from the spotlight for five months before returning with a charts-smashing album, "Timeless.''
Chioma has maintained a low profile since the death of Ifeanyi. She has not made a single post on Instagram since the death of their son.