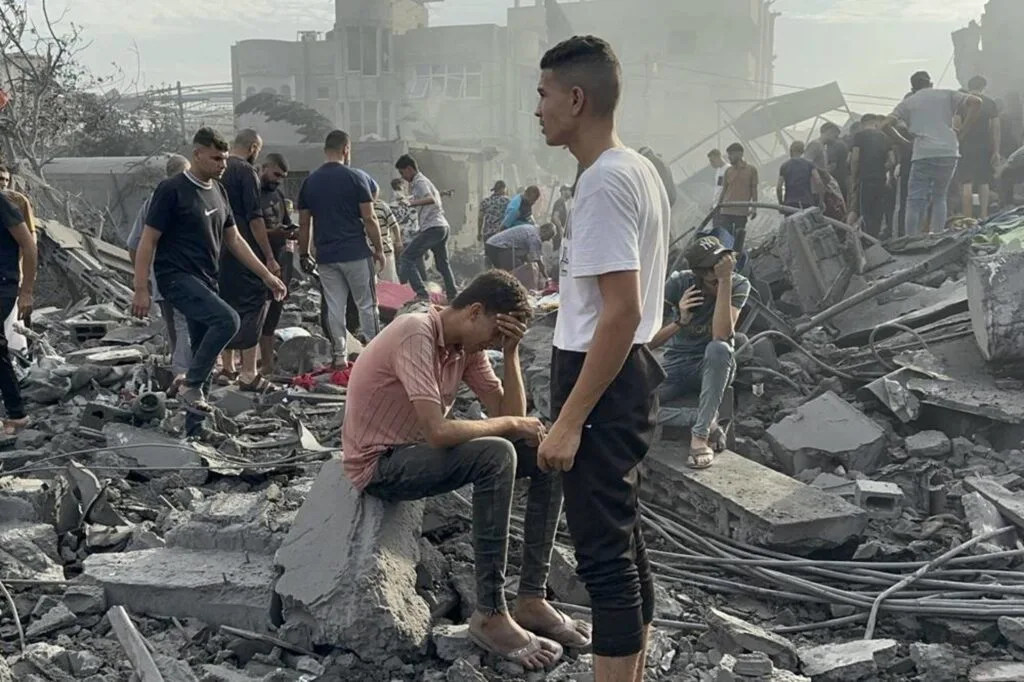 The United Nations has warned against the impact of continuous air strikes on Gaza by Israel and has asked for an immediate ceasefire.
Leaders of the United Nations have said "enough is enough" and demanded a humanitarian ceasefire in the war between Israel and the Palestinian organization Hamas.
Gaza health authorities say the death toll resulting from Israeli air strikes, which started nearly a month ago, has hit over 10,000, including 4,104 children.
Israel has refused to bow to mounting international pressure for a ceasefire, insisting that hostages taken by Hamas during their attack in southern Israel on October 7, which saw 1,400 Israelis killed, must be returned.
Related: "This is our 9/11'' Israel Cries Out As Hamas Deadly Strikes Continue
"An entire population is besieged and under attack, denied access to the essentials for survival, bombed in their homes, shelters, hospitals and places of worship. This is unacceptable, UN chiefs said in a joint statement.
"We need an immediate humanitarian ceasefire. It's been 30 days. Enough is enough. This must stop now."
The 18 signatories include UN aid chief Martin Griffiths, UN High Commissioner for Human Rights Volker Turk, and head of the World Health Organization Tedros Adhanom.
Israel has enjoyed the support of Western powers such as the United States, France, and others in the fight against Hamas, but Prime Minister Benjamin Netanyahu has been warned to maintain international rules and regulations in the fight, which has seen thousands of civilian casualties.