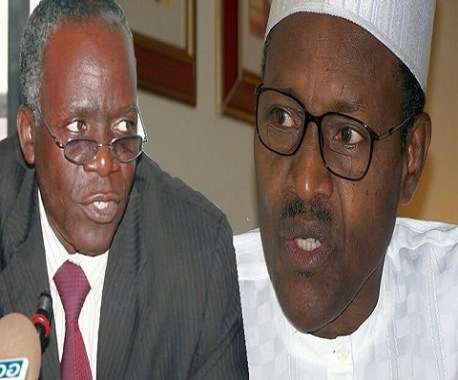 Human rights activist and lawyer, Femi Falana (SAN) has criticized President Muhammadu Buhari's speech which was meant to address the #EndSARS protests in Nigeria and the unlawful shooting of peaceful protesters by the Nigerian Army. Falana noted that the speech contained avoidable gaps such as President Buhari's accusation of the international community for jumping into hasty conclusions over the shooting of protesters at the Lekki tollgate during the dark hours of Tuesday, October 20, 2020. Falana also stated that Buhari's consolation of families of police officers that have fallen victims to the protest is not a bad idea, but questioned the President's refusal to console families of victims of police brutality.
''My worry is that the President would be embarrassed at the end of legal inquiry into the military invasion of the Lekki toll gate as the number of the unarmed protesters that were mowed down and the circumstances of the barbaric attack by the soldiers from a particular military barrack in Victoria Island would be exposed.
"It was good that the President consoled the families of the police personnel who unfortunately lost their lives in the course of duty. Similar presidential condolences ought to have been extended to the families of the unarmed protesters who were brutally murdered in Ogbomoso, Ibadan, Benin, Lagos etc. I want to believe that the President was not informed that unarmed protesters were slain in the premeditated attacks by police and military personnel.
"However, the President reiterated the point that the voice of the protesters had been heard loud and clear and that the Federal Government is committed to addressing the outstanding demands. Specifically, the President announced that the emoluments of police officers would be reviewed upwards. That is a concession of one of the key demands of the protesters."
Femi Falana
Source
Linda Ikeji
Featured Image Source: Noted Lifestyles