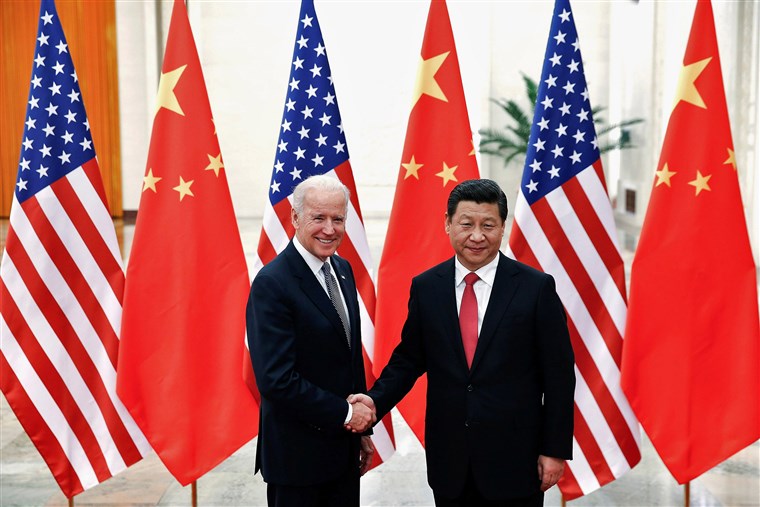 After initially backing out from congratulating media-projected US President-Elect, Joe Biden, the Chinese government on Friday congratulated the Democratic candidate despite Trump's refusal to admit defeat. Biden if he assumes presidency is expected to make few changes in terms of US relationship with China over trade, technology, and security.
It will be recalled that China alongside Russia, Mexico, and Brazil, were some of the countries that refused to send a congratulatory message to Biden after the media declared him winner of the election last weekend, but with the turn of events today, Beijing has shown it is open to a Biden/Harris presidency. Chinese foreign ministry's spokesman, Wang Wenbin, noted that the Chinese government respects the choice of Americans.
We respect the choice of the American people. We congratulate Mr. Biden and Ms. Harris
Wang Wenbin
Despite China's new stance on the issue, Wenbin did not disclose the reason behind China's refusal to send a message to Biden earlier, he stated that ''the result will be confirmed according to U.S. laws and procedures."
Relations between China and the US have hit the lowest in decades due to factors ranging from a tariff war over China's technological moves and trade surplus, the corona virus pandemic which Trump has constantly blamed Beijing for, accusations on China over human rights abuse and spying activities, Hong Kong, and issues emanating from the control of the South China Sea.
Trump has labeled the Asian powerhouse a threat to security and gone further to impose export curbs and numerous sanctions on Beijing. The POTUS would on Thursday extend sanctions on China by issuing an order which bars Americans from investing in securities which US government officials believe are owned and controlled by the Chinese military.
 Source
AP News
Featured Image Source: NBC News