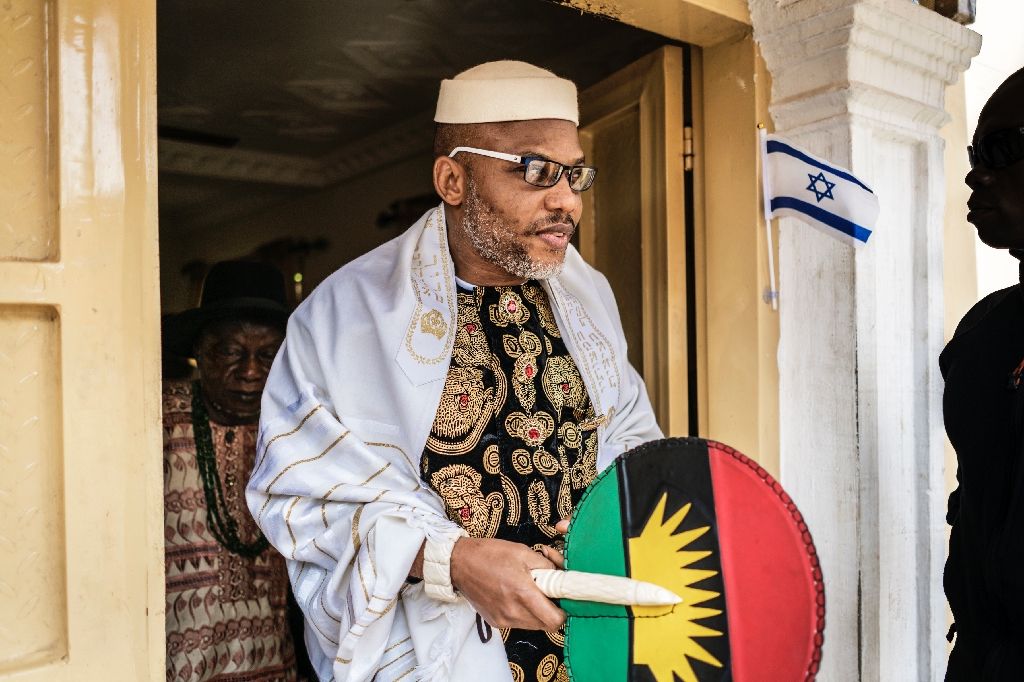 The leader of the Indigenous People of Biafra (IPOB), Nnamdi Kanu, has slammed critics who are against the formation of the Eastern Security Network and urged them to ''Receive sense.'' Formed by the IPOB, the Eastern Security Network is the paramilitary wing and regional security force of the secessionist group led by Kanu. Nnamdi Kanu has been consistent with statements noting that the formation of the ESN is aimed at protecting the natives of Igboland and farmers against attacks from the deadly elements of the Fulani herdsmen.
Despite critics calling out Kanu and his group for the formation of the ESN and accusing them of setting up a military wing aimed at insurrection and secession, Kanu and his group have maintained their claims that ESN is nothing different from the Amotekun in the South West and Islamic police in the North.
In a tweet on Saturday night, January 30, 2021, Kanu once again made his point known.
See tweet below:
If you're against Eastern Security Network, who will stop Fulani herdsmen & their allies in the Army/Police from murdering/raping you in your homes, farms & highways? Is it the Army/Police that are complicit or the @NGRPresident that enables them by pardoning them? Receive sense!
Nnamdi Kanu
Source
Twitter @MaziNnamdiKanu
Featured Image Source: Wikipedia