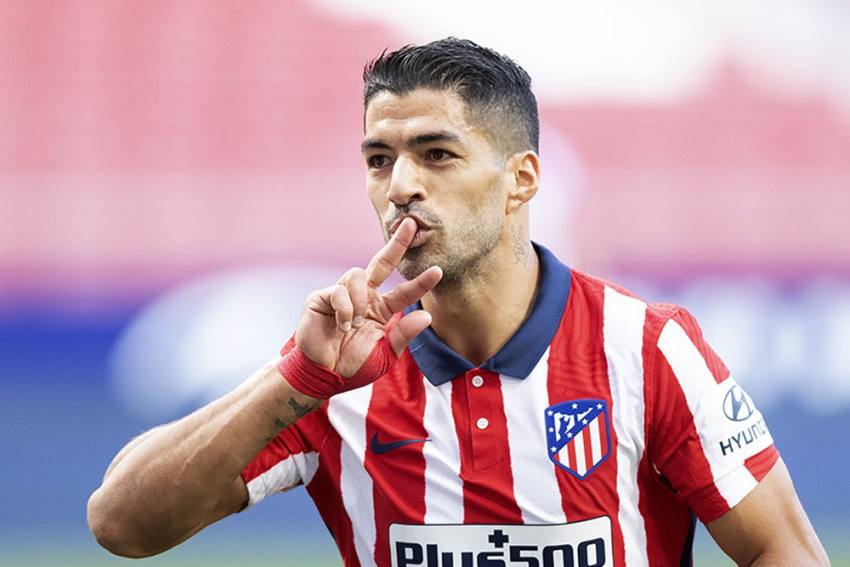 Former FC Barcelona striker, Luis Suarez, has roared, this time off the pitch by saying that "no one will get rid of him" in football until he decides to quit playing the round leather game. The Uruguayan was forced out of Barcelona by the club's board last summer owing to his age and questions regarding his level of play. Suarez has proved his doubters wrong since his €6 million move to Atletico Madrid, scoring a total of 16 goals out of 22 games for the club so far this season.
I still feel like I'm enjoying this moment that I'm in today, in football's elite. Being at Atletico, you're in football's elite. Some people didn't believe that I could still be at this level. I've got the same enthusiasm. I hope that this year, next year and for however many years it is, I keep competing and giving my best, until you realise that you've gone as far as you can. But no one will get rid of me. I'll decide when I go
Luiz Suarez
Suarez's form has helped Atletico stay top of the Spanish league and  secured a place in the round of 16 of the UEFA Champions League. The Uruguayan has heaped praises on his Argentine manager, Diego Simeone and the entire technical crew, noting that he has learnt a lot already from his new boss.
I didn't expect to be in this moment that I'm in with Atletico today, but I'm enjoying it a lot. I'm grateful because the coaching staff and my teammates believe in me, they trust me, and that is something that you try to repay with goals. Each coach obviously has their own way of being, their own football philosophy. He (Diego Simeone) is a coach who gives players a lot of confidence, he makes you give more than you thought you could. When it comes to preparing for matches, he corrects a lot of things. Even for me, at my age, he still corrects me and I accept it without any problem at all, because he's the coach for a reason. At my age, you could think that you know everything, you've done it all, but there are tactical details that you have to learn. That's what the coach is there for
Suarez
Source
ESPN
Featured Image Source: Football Espana