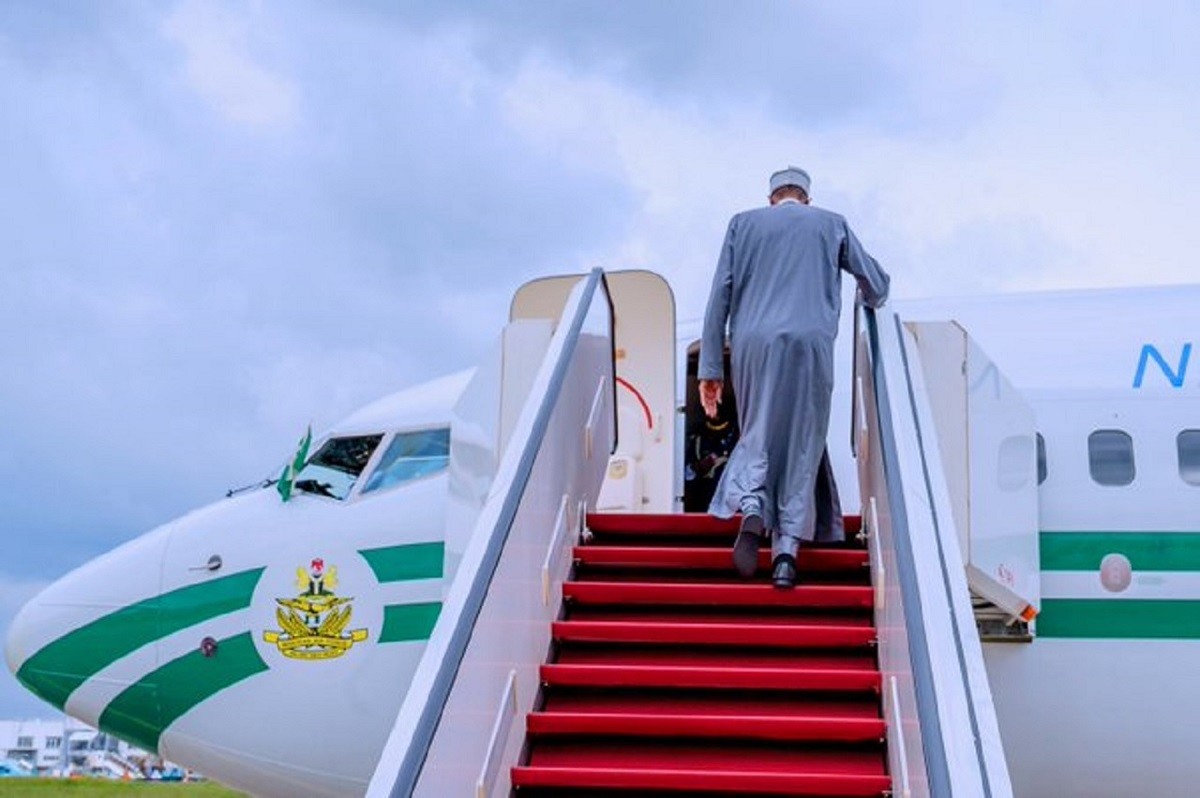 President Muhammadu Buhari will depart Nigeria today, Tuesday, March 30, 2021, for a medical check-up in London according to information released by Presidential spokesperson, Femi Adesina, on Monday, March 29. The press release from the State House revealed that President Buhari will have a meeting with security chiefs this morning before departing for his routine medical check-up in London.
President Buhari's trip was made public same day resident doctors in the country announced that they would commence an indefinite strike on Thursday, April 1, due to owed allowances.
It is not out of place to state that the president's choice of England for his medical trips is as a result of a poor health system in Nigeria which his government has been unable to fix for over 5 years in power.
STATE HOUSE PRESS RELEASE
PRESIDENT BUHARI BILLED FOR ROUTINE MEDICAL CHECK-UP IN LONDON
President Muhammadu Buhari proceeds to London, the United Kingdom, Tuesday March 30, 2021, for a routine medical check-up.
The President meets with Security Chiefs first in the morning, after which he embarks on the journey.
Source
Premium Times
Featured Image Source: The Guardian NG