Nigerian Sentenced To Death For Drug Trafficking In Vietnam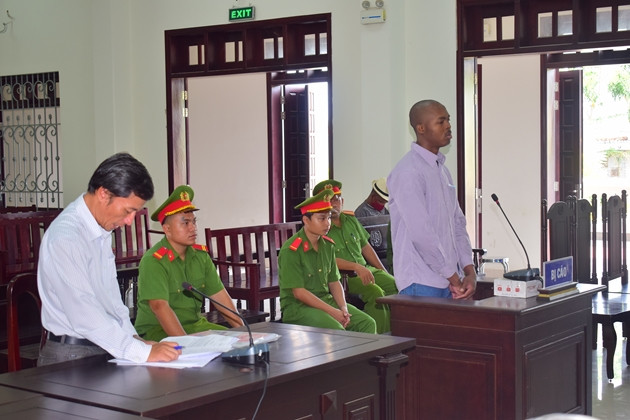 25-year-old Nigerian has been sentenced to death for being in possession of 3kg of methamphetamine, which he trafficked from Cambodia to Vietnam.
The young man who was identified as Unachukwu Chiluba Paulinus, was convicted in a court in the southwestern province of Tay Ninh on Tuesday.
Reports said that he has been arrested since February 2020, in Ta Pheng, Thuan Tay hamlet in Loi Thuan commune, Ben Cau district.
At his arrest, Unachukwu stated that he met an African man, by the name Oscar, when he arrived in Cambodia in 2019.
The convict said that it was the man who hired him to transport the drugs from Phnom Penh to Ho Chi Minh City for $2,000, and he was even given an advance payment of $650.
Vietnam is reported to have one of the world's toughest drug laws, as those convicted of possessing or trafficking more than 600g of heroin or 2.5kg methamphetamine face the death penalty.
Source: Sahara Reporters
Featured Image Source: Linda Ikeji.