Don't Tell Nigerians You've Had a Plastic Surgery – Laura Ikeji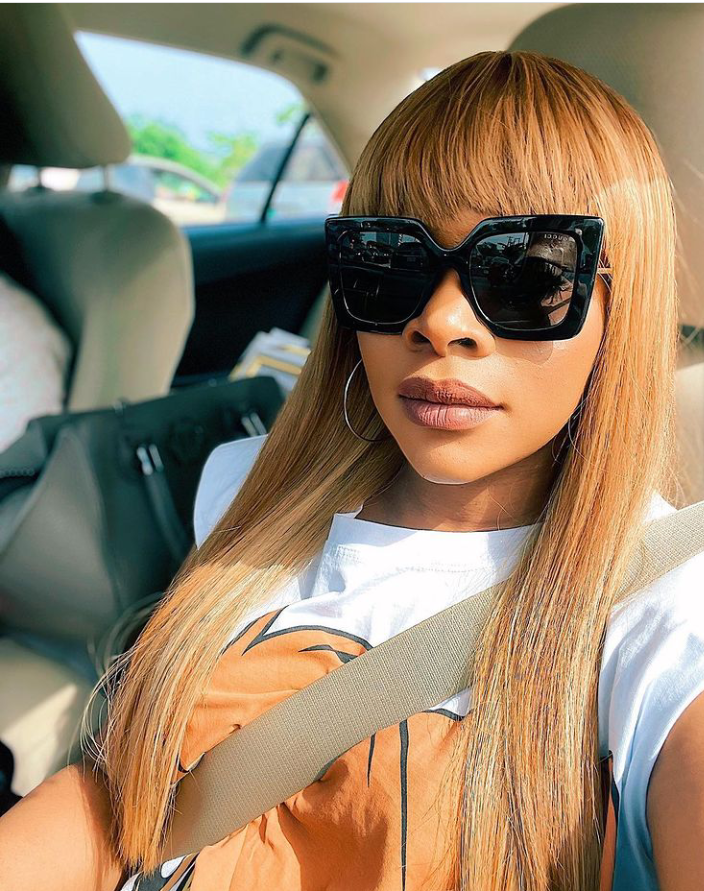 Fashion slayer and Instagram sensation, Laura Ikeji has said that Nigerians should not be told when one gets any part of the body done.
She said this in respect to the thread lift which she recently did for her nose.
She also went ahead to say that it wasn't a proper plastic surgery, as it was only temporal.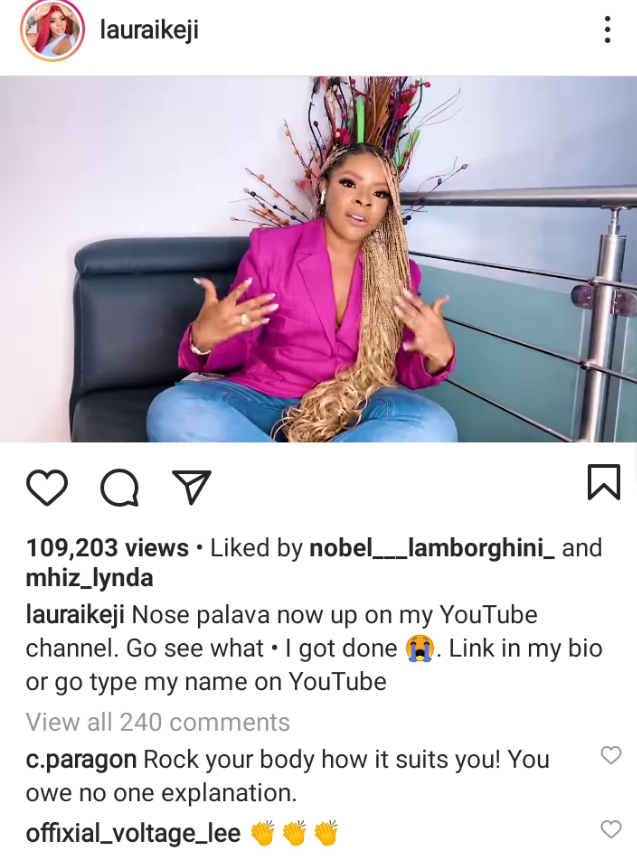 She talked about how Nigerians could get curious to know if someone had a surgery, but are not ready for the conversion.
She said:
"Nigerians are not ready for this conversation. They are not ready at all… This is my advice to you all. If you've done any form of plastic surgery, please don't tell Nigerians… So if you've done your body, don't tell them you've done your body. Just let them assume, let them say what they want to say, but don't tell them… You wanna lift your face, the thread works. So you can use thread lift for your face, your cheek bone… So that's what I got done…"
Watch the full video here:
https://www.instagram.com/tv/CNpqiBmnIuY/?igshid=j1nanv0tkyss
Source: Instagram