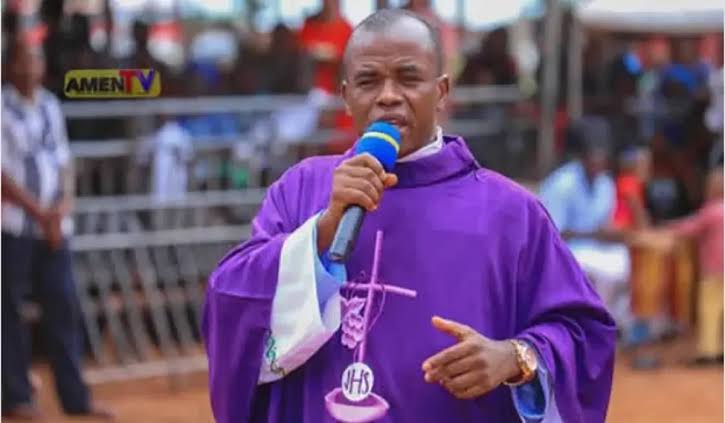 Catholic Priest, Rev Fr Ejike Mbaka has announced that he will be shutting down his Adoration Ministry.
The priest has announced this after the recent controversy, disappearance and appearance that have been associated with him.
According to Mbaka, this temporary shut down will be for a month and will be a time for him to go on a personal prayer retreat.
At a meeting with other religious leaders, held at Bishop's court, Igboeze Street, Independence Layout, Enugu, it was decided that Mbaka will have to choose "any place of choice for a retreat"
"Our Spiritual Director, Rev Fr Ejike Mbaka wishes to inform his beloved adorers that he has embarked on a private prayer retreat that will end on 10th June 2021.
"Consequently, no ministry activities shall be held in the ministry ground pending his return.
"He directs that members of the ministry are to observe this period of his retreat as they used to do during the usual January breaks of the ministry, by praying at their homes, being charitable and fasting according to their ability. Adoration! Holy Spirit is our Power."
Source: Guardian News
Featured Image Source: Vanguard News