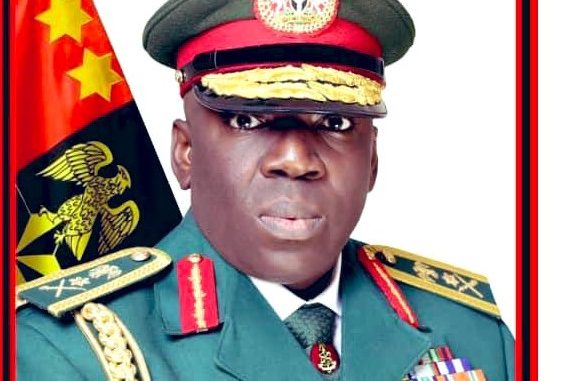 The Nigerian Army has confirmed the death of the Chief of Army Staff, Ibrahim Attahiru. Late Lieutenant General Ibrahim and 10 other top military chiefs were involved in a plane crash on Friday, May 21, 2021. Reports suggests that the crash occurred as a result of ''inclement weather,'' while the aircraft was landing at the Kaduna International Airport.
Information released from the Nigerian Army state that the crashed plane was enroute Kaduna from Abuja.
The late military boss was only appointed to the top post by President Muhammadu Buhari in January in a bid to shake-up the country's command and boast the fight against the Boko Haram insurgency.
Reacting to the death of Lieutenant Ibrahim, President Muhammadu Buhari described it as ''one mortal blow to our underbelly, at a time our armed forces are poised to end the security challenges facing the country".
The US through its diplomatic mission in Nigeria noted via a tweet that the Army Chief's death is "a tremendous loss to Nigeria. We join Nigerians in mourning the tragic loss of life from today's plane crash.''
Sources
Aljazeera
Twitter @HQNigerianArmy
Twitter@MBuhari
Twitter @USinNigeria
Featured Image Source: National Accord Newspaper