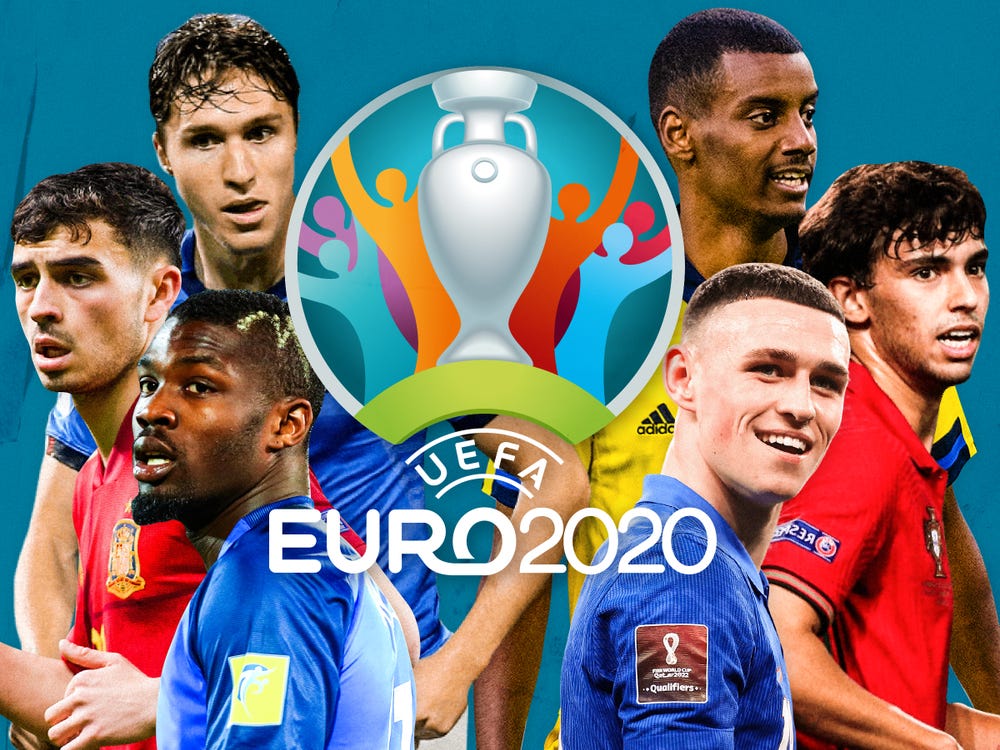 The long awaited UEFA Euros 2020 kicks-off today, and football fans worldwide are all the more happier for it. Due to the Corona Virus pandemic, it couldn't be held last year as was originally planned (there's always a four-year gap between each Euros tournament), so after numerous arrangements were made and new plans drafted, it was finally scheduled to be held from June 11-July 11, 2021, with a mouth-watering opener tonight between Italy and Turkey by 8pm (WAT).
For the purpose of this write up, I'll mostly be focusing on the favourites of this competition. Many teams have been tipped to do well and even go on to win the tournament, with France topping most polls for eventual winners, clearly the favourite among the lot as they have a huge squad filled with talents in almost every position, they seem to be a golden generation.
FRANCE
This team needs no introduction, UEFA Euros 2016 finalist, 2018 FIFA World Cup Champions, and highest ranked international team in the FIFA World team coefficient ranking. They are clearly the best team on paper and by recent reputation, going into this tournament.
France is  so well stacked with talents  that if Didier Deschamps decides to make a team from the players he didn't call up, they'll still be expected to make the Round of 16 at the very least. Popular names like Upamecano, Konate, Camavinga  Aouar and Guendouzhi, despite being highly rated and wanted youngsters, were relegated to the U-21 team, while the likes of Lacazette, Ben Yedder, Anthony Martial etc, didn't even get a call up in the final 26-man squad selected.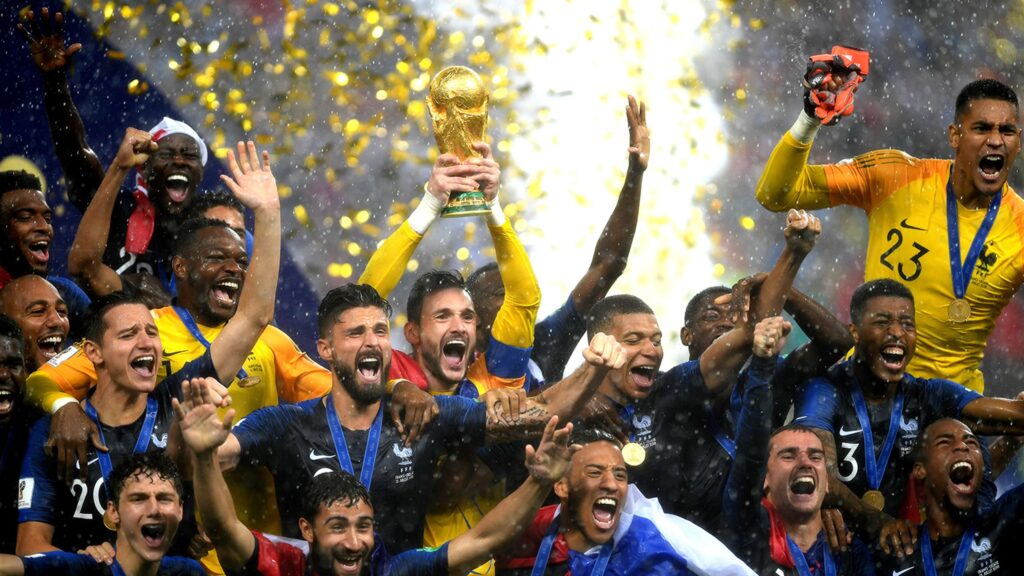 Many of their key players will be looking to repeat the form shown in the just concluded season for their clubs. Tipped to win the Ballon d'Or should France win the tournament, Ngolo Kante, is a key player in the French Squad as his  Man of the Match performances in both legs of the UEFA Champions League semi-final matches against Spanish giants, Real Madrid, and in the final against Manchester City,  were very instrumental enroute Chelsea being crowned European Champions.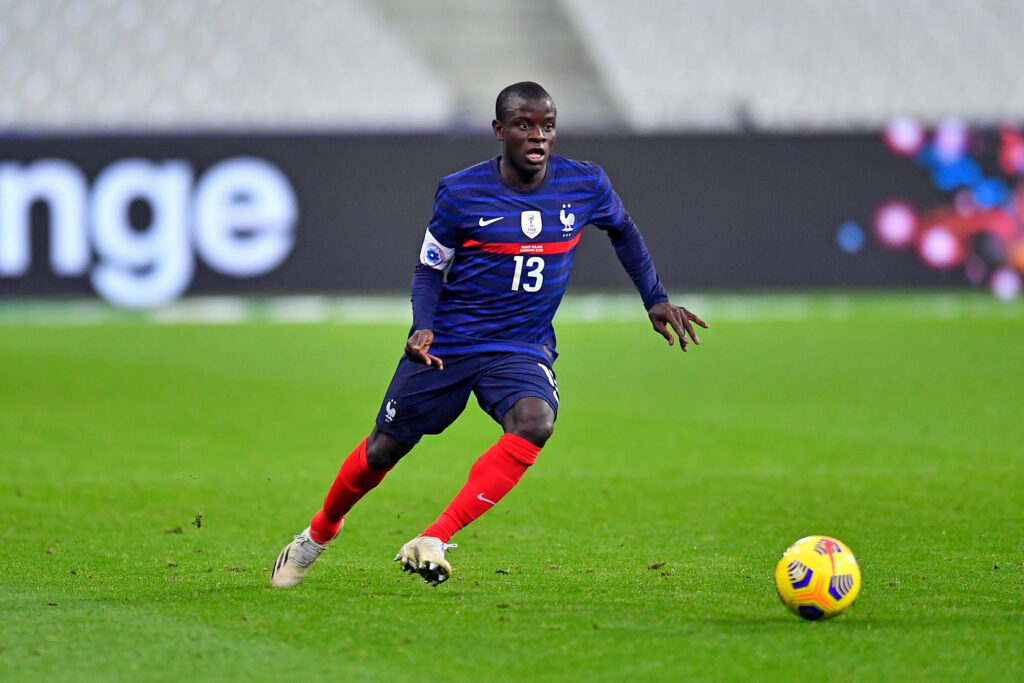 It was more good news for France when Didier Deschamps, to the surprise of many, gave Real Madrid star forward, Karim Benzema, a call up to the National team, after not having played for the team for over 6 years, since the infamous sex tape scandal.
PORTUGAL
A Cristiano Ronaldo led team being favourites to win a competition comes as no surprise to anyone. Over the last 12 years, especially since Luis Figo retired, Portugal seemed to be a team hugely dependent on their star man, who, to be fair, is one of the greatest players the game has ever seen.
However, things have changed for the Portuguese team, as they seem to finally have a golden generation on the cards, filled with talents in several important areas of the team, and their lower teams (U-21, U-23 etc), boast a great deal of talent who will have their sights set on joining the senior team in the nearest future. Two years ago, Portugal won the maiden edition of UEFA Nations League.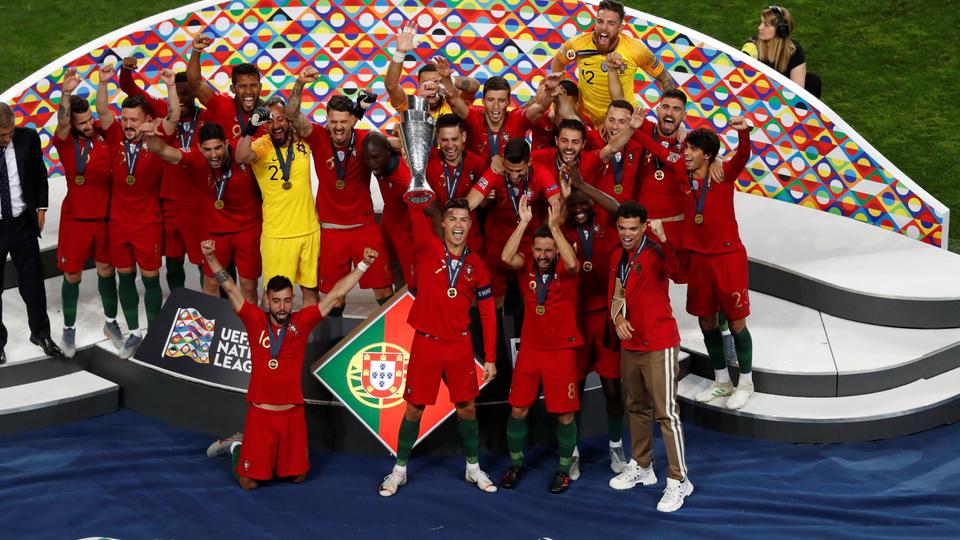 Portugal are one of the huge favourites coming into this competition, especially considering the fact that they're currently the defending champions after lifting the trophy in 2016.
The win came as a surprise to almost everyone as they were hardly given a chance, even with Ronaldo among their ranks, as they had a squad that was hugely unfavorable on paper, but they managed to go all the way and lift the trophy, even when all hope seemed lost as they lost their best player and captain, Ronaldo, to injury during the early periods of the final game against the feared French team.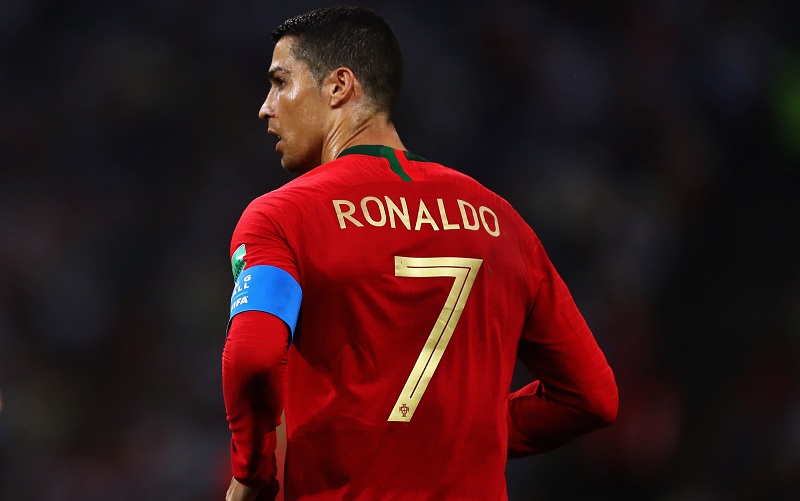 Now, with huge names like Bruno Fernandes, Bernardo Silva, João Cancelo, João Felix, Ruben Dias, Diego Jota and so many others, they are well and truly better than they were in 2016, it's only logical that many pick them as a team capable enough to win the tournament and be crowned Champions in consecutive Euro tournaments.
ITALY
Many football fans are not really familiar with how good Italy has been over the past 2 years, especially since the appointment of Roberto Mancini as head coach. They haven't lost in their last 29 matches, and haven't conceded in their last 9 games.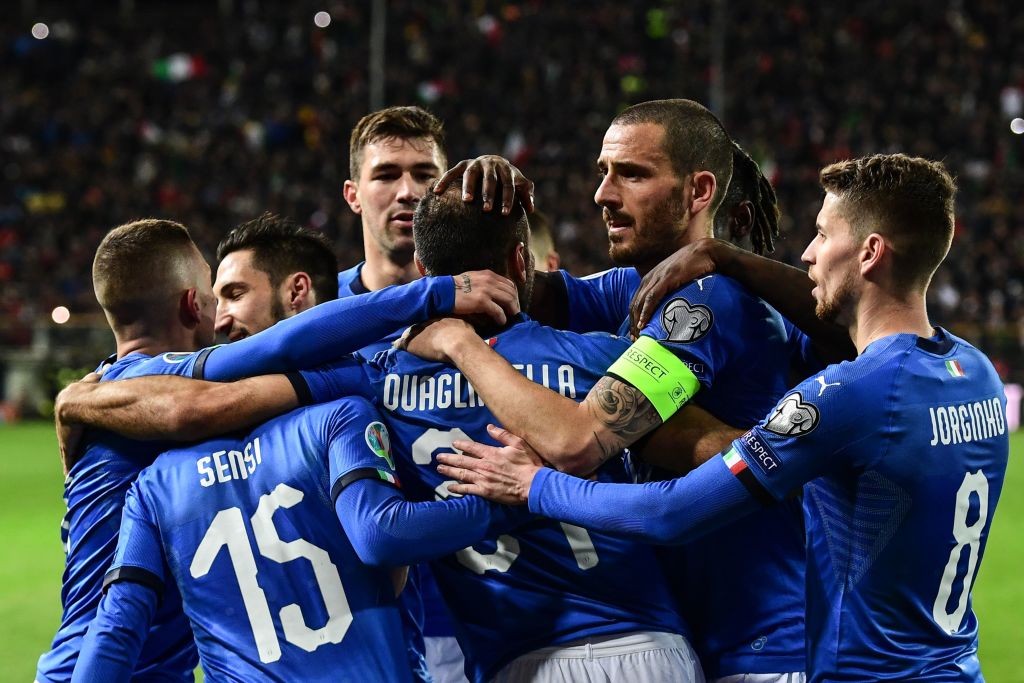 There's not really any star player to pick out who's really at the top of the football paradigm, instead, they have loads of quality and talented footballers, who when they work together as a unit produce the goods. Good cohesive play with each other and beautiful synergy with their play are some of their major strengths. Will definitely be one to watch out for in this tournament.
BELGIUM
The golden generation of the Belgian National team, as they were heralded during the 2014 FIFA World Cup in Brazil 7 years ago, will be looking to finally win major silverware after coming close to one during the 2018 World Cup in Russia, reaching the semi-finals, and losing to eventual winners, France.
They aren't as stacked as they used to be, as some of their trusted players have aged with not "good enough' replacements coming up to take their place in the starting line up. Players like Vertonghen and Alderweireld who are well past their prime, with the former not even playing in the major leagues anymore, are still expected to reprise their roles as starters.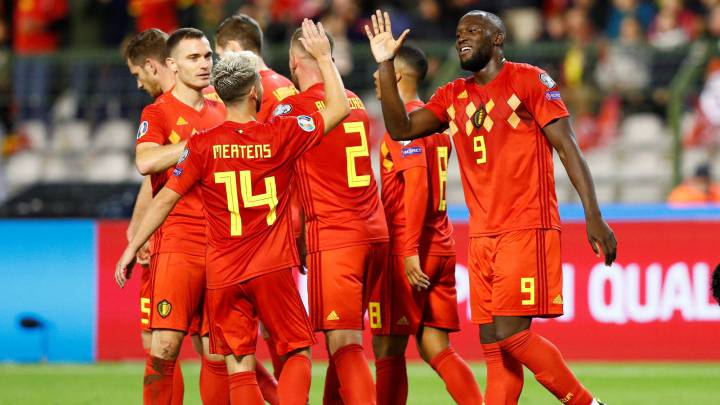 Belgium however, can take solace in the strength of their Midfield and attack, as they have reputable players in those positions, notable ones being Manchester City star, Kevin De Bruyne, Real Madrid forward, Eden Hazard, and current champion of the Serie A, Romelu Lukaku, from Inter Milan.
Those 3 have been pivotal to Belgium's relative success in recent years, and will be looking to do even better, and take their country to glory. Eden Hazard, especially, will be hoping to recover his seemingly lost form, and prove to the world that he's still one of the very best.
SPAIN
Many will be surprised by their addition in this article, but, hear me out. Spain might not be as good and dominant as they were during the early 2010s, but I believe they have what it takes to go the distance.
They have a team filled with technically gifted players, a good blend of experienced players who know what it's like to win on the highest level, a balanced squad and solid midfield, alongside a sturdy defence from their recent performances.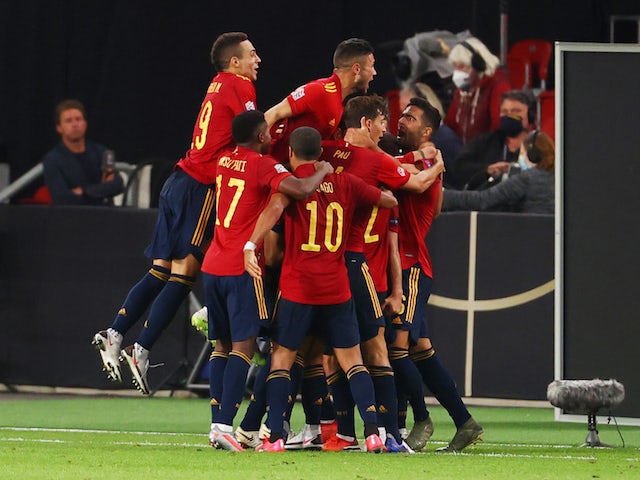 The team coach, Luis Enrique, is one who's very well versed and experienced at handling top level competitions like this, having taken Barcelona to their historic treble win in 2015. They are a team, just like Italy, who rely on cohesive team play, playing together as a solid unit, attacking and defending with tactical precision, and have proven to be a very hard team to beat, their two goalless draws against Portugal in recent months were good examples of their compactness at the back.
Spain have only lost one game over their last 23 matches played and never conceded more than one goal at any point in those games. Luis Enrique's men are truly one to watch out for.
Teams After The Top 5
Honourable mentions to England, Netherlands, and Germany, who despite not being among my top 5, are nations that might not come as surprise to followers of the game if they emerge victorious.
Euro 2020 is definitely poised to be a superb and exciting tournament, with many talents eager to showcase themselves to the world. Big football competitions like the Euros are seen as an avenue for players to showcase themselves to big football clubs in Europe with lucrative offers to boast their careers.
The Dark Horses
Despite the five earlier mentioned, there are teams, I believe, are the dark horses of the tournament, seemingly vastly inferior teams going by the reputation of players possessed. Turkey and Ukraine are teams that will pose a huge threat to the big guns. They've done well for themselves recently.
Turkey for instance, have only lost 3 of their last 27 games, beating notable teams like the Netherlands, and even France along the way, names like Caglar Soyuncu, Hakan Çalhanoglu, Burak Yilmaz, Yusuf Yazici, Ozan Kabak and Merih Demhiral  amongst others, are expected to give worthy performances, going off the back of their performances in the 2020/2021 season for their respective club.
Ukraine on the other hand, might not have an impressive form like Turkey, but under the tutelage of former AC Milan star, and one of Ukraine's greatest ever, Andriy Shevchenko, they seem to be a side, that could very well pull off an upset in this tournament. They have a fairly easy group (pitched in Group C alongside Austria, Netherlands, and North Macedonia), and should go on from there to the Knockout stages without much problems.
Sources
Sofa Score
Wikipedia
Featured Images Sources
Insider
Eurosports
Metro
TRT World
World Soccer
AS English
Sports Mole