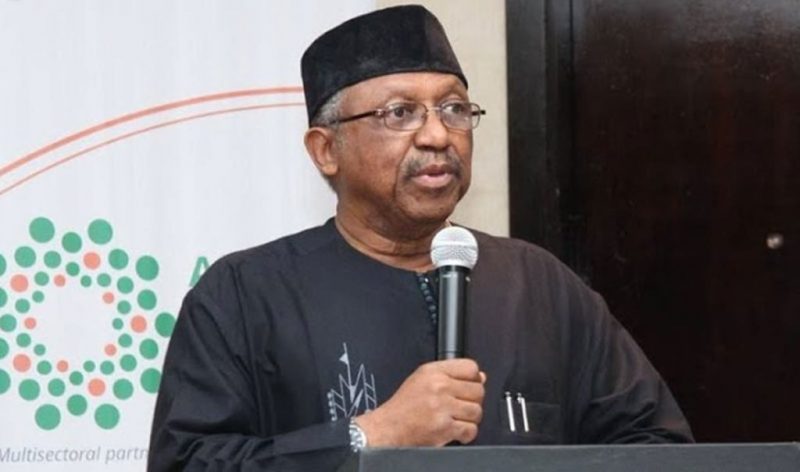 Nigeria's Minister of Health, Osagie Ehanire has said that 18.2 million Nigerians were infected with viral hepatitis, due to low levels of awareness, reporting, diagnosis and treatment of hepatitis B and C in the country.
Ehanire disclosed this on Wednesday, during his address to journalists in Abuja in commemoration of the 2021 World Hepatitis Day, with the theme, 'Hepatitis Can't Wait!'
The minister stated that hepatitis is a disease of public health importance, as the mortality rate is still alarming, despite several global efforts and checks put in place to fight the disease.
In his statement, the minister remarked:
"In 2019, 3.8 per cent of the world's population was living with Chronic hepatitis B virus infection and 0.75 per cent with hepatitis C infection.
"We adopted the national sub-theme 'National ownership and financing for viral hepatitis elimination' as a clarion call to action by all stakeholders and acknowledged the need to increase engagement to realise the desired changes.
"The government recognises the urgent need to address out-of-pocket payments and improve sustainable financing, to be on course to the elimination targets," he added.
The Minister urged all Nigerians to work towards eliminating the "silent killer" by going for regular health check-ups and screening.
World Health Organization (WHO) representative to Nigeria, Walter Mulombo also made his comments, saying that the 2021 theme emphasised the promptness needed for countries to effectively improve on their health care services, so as to prevent, diagnose and treat viral hepatitis.
He said: "In Africa, including Nigeria, hepatitis is a silent epidemic: More than 90 million people are living with hepatitis in the region, accounting for 26 per cent of the global total."
Source: People's Gazette
Featured Image Source: Nigerian News Direct