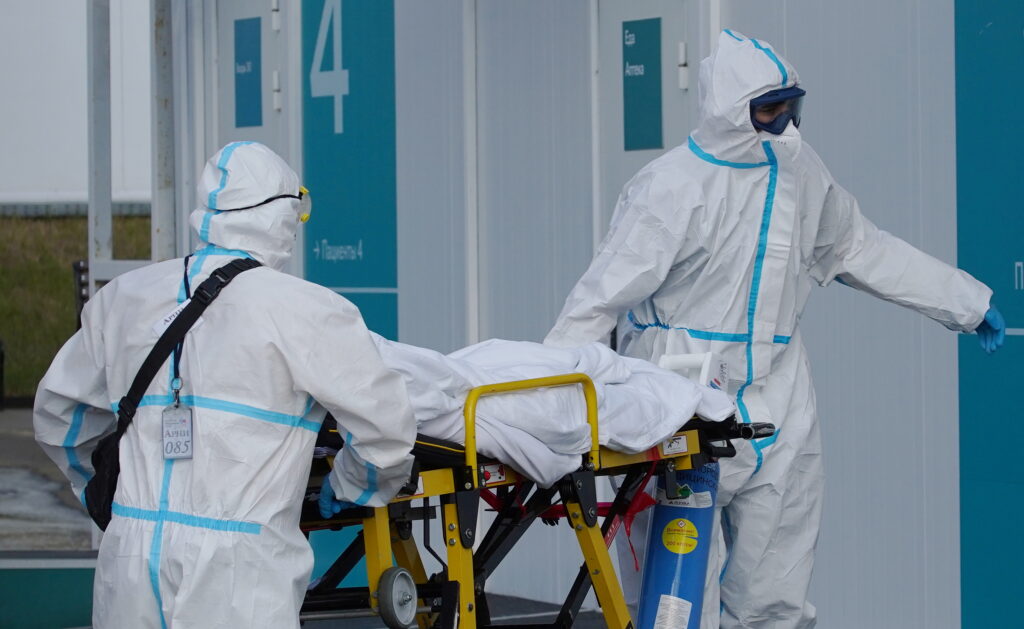 The Kremlin has confirmed an increase in number of COVID-19 positive cases in the country.
Russia recorded its highest number of deaths from COVID-19 in a single day on Tuesday, September 28, 2021. The Eastern European nation reported 852 deaths related to corona virus as the globe continues to battle the pandemic. Russia's previous all-time high for COVID-19 related deaths was just four days ago on September 24 (828 deaths).
While addressing journalists on Tuesday, Kremlin spokesperson, Dmitry Peskov, confirmed that the country witnessed an increase in number of corona virus cases. Anna Popova who heads Rospotrebnadzor (the Russian public health watchdog) disclosed last week that it is difficult to know when cases would reduce with less than 50 million Russians vaccinated (first dose). Anna said: "We have, let us say, 110-115 million adults. Of them, some 47 million have received one dose. This is less than a half [of Russia's adult population] … so we have no grounds to say today that [infections] will stop.''
Globally, Russia is one of the countries worst hit by the pandemic. Data from the John Hopkins University notes that the country is positioned 7th on the number of cases recorded in the world. Russia is currently battling a third wave of COVID-19 infections which has been devastating.
Since the pandemic hit the globe, Russia has recorded 7,464,708 cases while the number of COVID-19 related deaths stands at 205, 531.
Source
CNN
Featured Image Source: Reuters