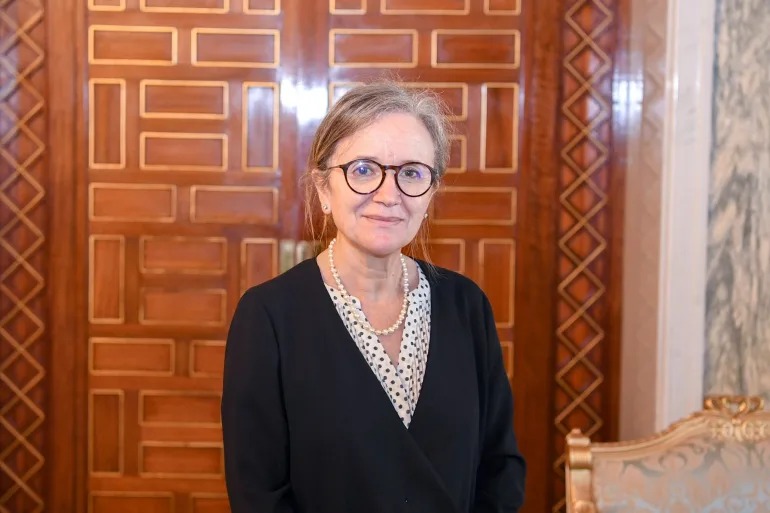 An unpopular Romdhane has been named the country's new prime minister.
In a historic feat, Tunisian President, Kais Saied, has appointed Najla Bouden Romdhane as the country's first female prime minister. Romdhane, an unpopular university engineer who has worked with the World Bank, was chosen by President Saied close to two months after taking power in what has been tagged a "coup'' by opposition.
Saied dismissed Hicham Mechichi the country's former prime minister, suspended the Parliament, and took over wide executive powers in July. The president has been under tension from the domestic and global front to form a new government for the North African nation.
Despite the pressure, Saied in a move last week put aside much of the country's constitution, insisting that he could rule by decree. He would go on to appoint Romdhane under provisions he announced last week, directing her to form a new government quickly.
Romdhane assumes power at a time her country is confronted by a national crisis threatening the gains achieved in a 2011 revolution that saw Ben Ali ousted from power. Serious doubts surround the management of the country's public finances. Romdhane's new government is expected to address issues regarding every sector of the country especially health, transport, and education.
President Saied's office posted a video online where he is seen meeting with Romdhane and urging her to present a cabinet "in the coming hours or days".
Saied made strong emphasis on the "historic" nomination of a woman as prime minister, describing it as "an honour for Tunisia and a homage to Tunisian women". The president explained that the mission of the new government would be to "put an end to the corruption and chaos that have spread throughout many state institutions".
Source
Aljazeera