Davido Reveals How #EndSARS Got Him Into Trouble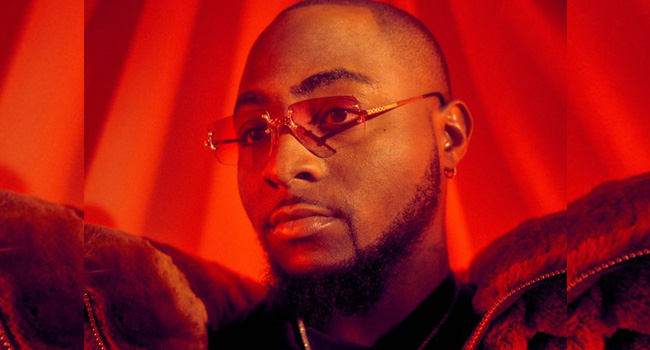 The musician's song was a hit anthem for protesters in Lagos and other protesting cities.
Superstar musician, Davido, has revealed that he "got into a lot of trouble" and had to "actually leave the country" owing to his role in the 2020 #EndSARS movement in Nigeria that saw thousands of the country's citizens troop out to protest against the misdeeds of the Special Anti-Robbery Squad (SARS) and push for police reforms in the most populous black nation on earth.
Davido's hit track "FEM"served as an anthem for protesters as they danced to it while protesting in the streets of Lagos and other major Nigerian cities.
However, the singer revealed on The Daily Show with Trevor Noah on Wednesday that he did not "record the song (Fem) thinking it (#EndSARS) was gonna happen.''
The singer who has scooped several domestic and international awards told Trevor Noah: "I got into a lot of trouble. I had to actually leave the country. It was that bad. I was reposting everything that had to do with the campaign. It was amazing to see people come out like that. And I will say this: they listened to us. They heard us. They might not have changed nothing but they were shook."
It will be recalled that Davido had a meeting with Nigeria's Inspector General of Police during the #EndSARS movement and relayed the demands of the Nigerian youth calling for change after years of police brutality and unlawful killings.
Featured Images Sources
Channels TV
Premium Times