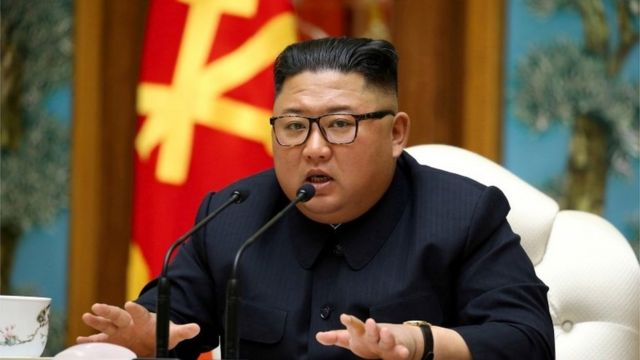 The Asian country's leader has urged politicians to focus on improving the lives of citizens despite accusations from the US government that he is impoverishing natives with his nuclear policies.
North Korean leader, Kim Jong Un has urged officials to focus on improving the lives of citizens in the face of the harsh economic situation. This was revealed on Sunday, during the celebration of the 76th anniversary of the founding of the Workers' Party of Korea. The party, which stands as the country's ruling party, held its anniversary celebration in Pyongyang, with art performances, galas, and a fireworks show.
In recent years, North Korea has been faced with harsh economic situations as a result of compounding consequences of sanctions over its nuclear weapons programmes, flooding and the COVID-19 pandemic. Apparently, the country is finding it hard to keep up and adjust to their current state. Speaking on this, Kim said: "The country faces huge tasks for adjusting and developing the state economy. The only way for dynamically pushing forward the unprecedented crucial work despite grim situation is for the entire Party to get united," he added.
While addressing the party officials, Kim said that they should not be concerned with privilege and preferencial treatment, rather, they "should always consider whether their work infringe upon the interests of the people or cause trouble to the people."
Meanwhile, on Thursday, the U.S. State Department accused Kim's government of being primarily responsible for the humanitarian situation in the country, violating the citizens' human rights and diverting "resources from the country's people to build up its unlawful (weapons of mass destruction) and ballistic missiles programme." However, Kim has called for a government that will invest in improving the lives of its citizens.
Source: Reuters
Featured Image Source: BBC