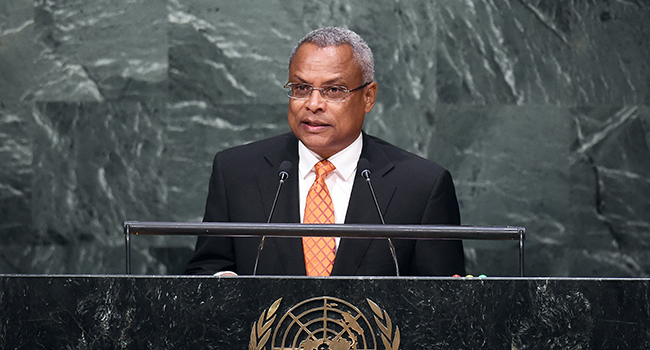 There seems to be a resurrection of the opposition party in Cape Verde as former prime minister Jose Maria Neves wins the presidential election, defeating Carlos Veiga of the ruling party.
Opposition candidate and former prime minister of Cape Verde, Jose Maria Neves has on Sunday, won the country's presidential election, defeating Carlos Veiga, the flagbearer of the ruling party. The 61 year old Neves who served as prime minister from 2000-2016 has been reinstated to lead the country.
Based on official election results, Neves had 51.7% of the votes from 99.4% of polling stations, while Veiga scaled with 42.4%. The other five candidates recorded less than 2% each.
Carlos Veiga, who served as prime minister from 1991-2000, conceded defeat on Sunday, while congratulating Jose Maria Neves on his victory. "The will of the people was heard and the will of the people was granted. I want to offer my congratulations to Jose Maria on his election as president of the republic," he said.
While acknowledging the responsibility of leading the country, Neves reassured his supporters that he has accepted the victory with humility. "I must say that it is a great responsibility to preside over the Cape Verdean nation in these difficult times, and I receive this victory with the great humility that has always characterised me."
Reports have shown that Neves first major challenge will be the economy which depleted by 14% in 2020, due to border closures caused by the COVID 19 pandemic. The situation banned tourists from accessing Cape Verde's beaches, mountains and other natural reserves. However, the economy is predicted to bounce back this year with nearly 6% growth rate.
Source: Reuters
Featured Image Source: Channels TV