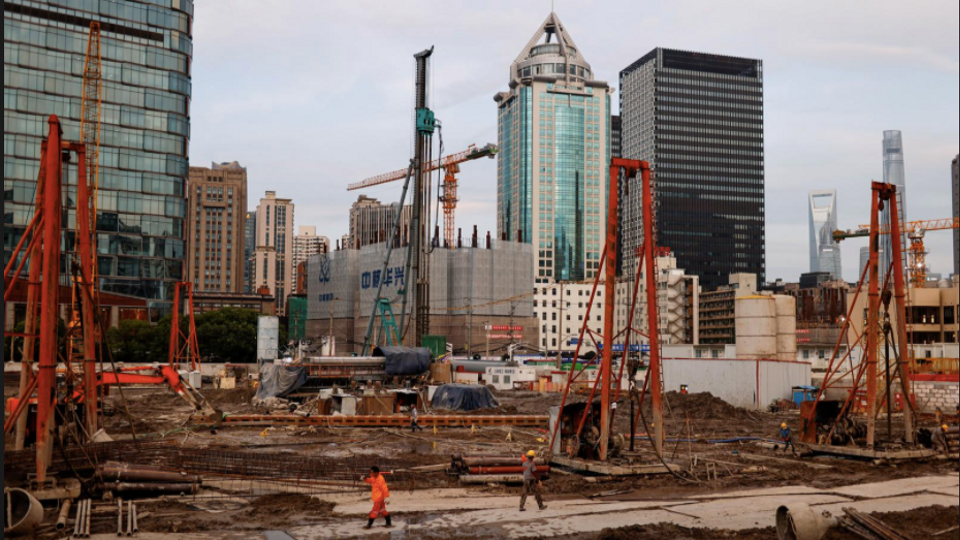 China's economy has hit its slowest growth pace as a result of reoccurring national challenges like power shortages and crashing property market.
According to a report released on Monday by the National Bureau of Statistics (NBS), China's gross domestic product (GDP) grew 4.9% in July-September from 2020. China, which is regarded as the world's second-largest economy, next to the United States is facing several economic challenges as a result. The ongoing China Evergrande Group debt crisis, supply chain delays and crashing electricity crisis, have all added up to weaken the national economy.
Speaking at a briefing in Beijing on Monday, the National Bureau of Statistics (NBS) spokesperson, Fu Linghui noted that the state of the economy is currently unstable. "The domestic economic recovery is still unstable and uneven," he said.
Despite the effective COVID 19 containment and high level of exportation of the country's manufactured goods, China's economy has dwindled from the 18.3% growth recorded in the first quarter of this year. The growth in the thrird quarter of the year is also against the expected GDP rise of 5.2%.
Louis Kuijs, head of Asia economics at Oxford Economics commented on the situation, saying "In response to the ugly growth numbers we expect in coming months, we think policymakers will take more steps to shore up growth, including ensuring ample liquidity in the interbank market, accelerating infrastructure development and relaxing some aspects of overall credit and real estate policies."
Coal shortages and heavy polluters like steel plants and floods have drastically affected the power rationing in industries. Overall industrial output rose just 3.1% in September, recording the slowest growth from 2020. Aluminium and daily crude steel output have also declined.
While commenting on the economy's slow growth rate, Iris Pang, chief economist for Greater China at ING noted that "most of the (negative) factors are policy-driven," as recent economic policies have not favoured the economy. In an attempt to rescue the situation, there are speculations that People's Bank of China will refrain from reducing the amount of cash banks must hold in reserve until the first quarter of 2022.
Source: Reuters
Featured Image Source: TRT World