UK Feared To Reimpose COVID 19 Restrictions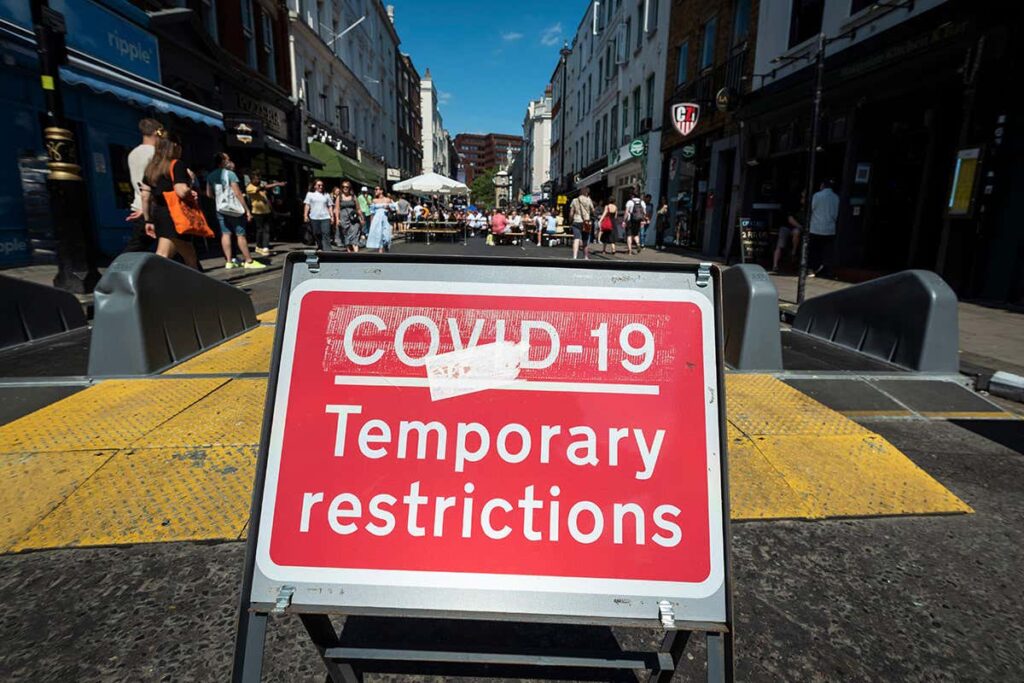 On Monday, the UK recorded 49,156 new COVID-19 cases, the largest number since mid-July. The country is said to have the highest infection rate in Europe.
The UK government is speculated to reimpose COVID 19 restrictions, given the recent rise in infection rates. According to reports, scientists are mounting pressure on the government to reimpose the restrictions and ensure effective vaccination of the populace. The Office for National Statistics had estimated that one in 60 people in England had the coronavirus, the highest point since the beginning of the pandemic.
By mid 2021, all legal restrictions to curb the spread of the virus were lifted by Prime Minister Boris Johnson's government. Public and crowded places were allowed to open and operate in full capacity. People were allowed to go back to their work places and preventive measures like social distancing were no longer observed. Gradually, the infection cases began to increase.
This increase was greatly feared by some analysts. With increased hospitalizations and deaths, averaging more than 100 a day, there is great concern for the country. Despite the introduction of vaccination and subtle preventive measures, the rates have continued to increase.
Citizens have complained that people were too quick to return to pre-pandemic behaviours, as they practically neglected social distancing, wearing of masks and other preventive methods. The UK also delayed vaccination, compared to the US and many European countries, causing the infection rate to increase without control. Children between the ages of 12 and 15 are also yet to get their vaccine shots.
Epidemiologist Neil Ferguson, a member of the government's Scientific Advisory Group for Emergencies, noted that the lack of proactiveness on the part of the British government has brought the country to its present state.
"Most Western European countries have kept in place more control measures, vaccine mandates, mask-wearing mandates, and tend to have lower case numbers and certainly not case numbers which are going up as fast as we've got. But at the end of the day this is a policy decision for government to make," he said.
However, the prime minister has assured the populace that the UK is coming up with a "Plan B" to curb the challenge and to ensure the protection of lives and livelihood.
Source: Aljazeera
Featured Image Source: New Scientist