Australia Pledges Net Zero Emissions By 2050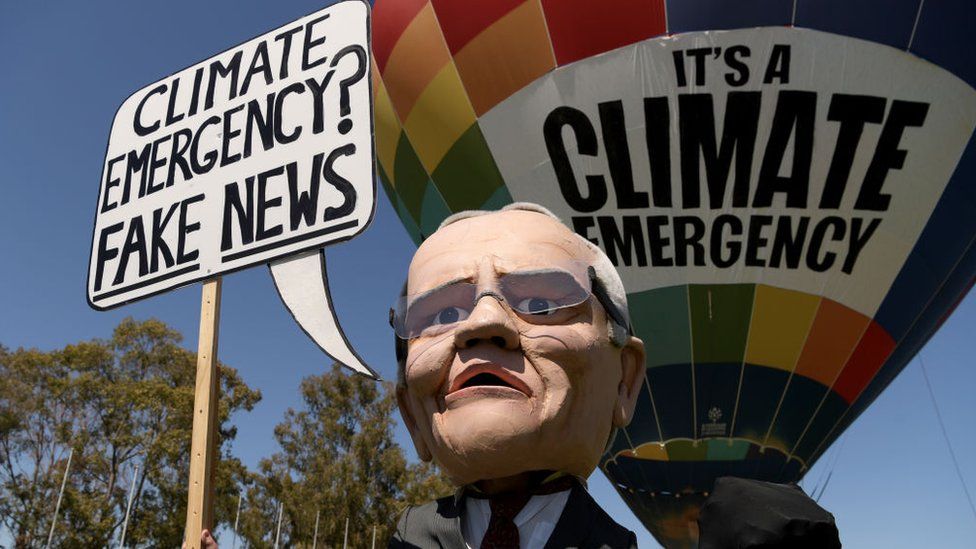 In an attempt to meet climate commitments, Australia, global supplier of coal and gas, has pledged net zero emissions by 2050.
Australia's Prime Minister Scott Morrison has revealed the plans for 2050, for monitoring climate change. He however noted that the plan would not include ending Australia's fossil fuel sectors. He also countered the objective of next month's COP26 global climate summit, which required for the country to set the target for 2030. According to him, that will be ambitious.
Morrison's decision has drawn criticisms. One of such critics is Murdoch University fire ecology expert Joe Fontaine, who said the plan had "all the strength of a wet paper bag". Other countries like the UK and US are said to have drafted more concrete plans to manage climate change. The UK has pledged that all its electricity will come from renewable sources by 2035, while the US has announced plans to halve its emissions by 2030.
In a newspaper column on Tuesday, Mr. Morrison said: "We won't be lectured by others who do not understand Australia. The Australian Way is all about how you do it, and not if you do it. It's about getting it done." In order to properly manage the negative effects of climate change, several countries have pledged to limit rising temperatures to 1.5C by 2050. Scientists have said this decision will require that emissions are cut by 45% by 2030, while net zero will be reached by 2050.
More than 100 nations have committed to carbon neutrality. However, the question is, what has Australia promised? For the next 20 years, Mr Morrison announced an investment of more than A$20bn (£11bn; $15bn) in "low-emissions technologies". This investment will be geared towards capturing carbon in soil, lowering solar energy costs, and developing greener industries.
"We want our heavy industries, like mining, to stay open, remain competitive and adapt, so they remain viable for as long as global demand allows," Mr Morrison wrote.
Source: BBC News