International Criminal Court Prosecutor Seeks Investigation Into Abduction Of Nigerian School Girls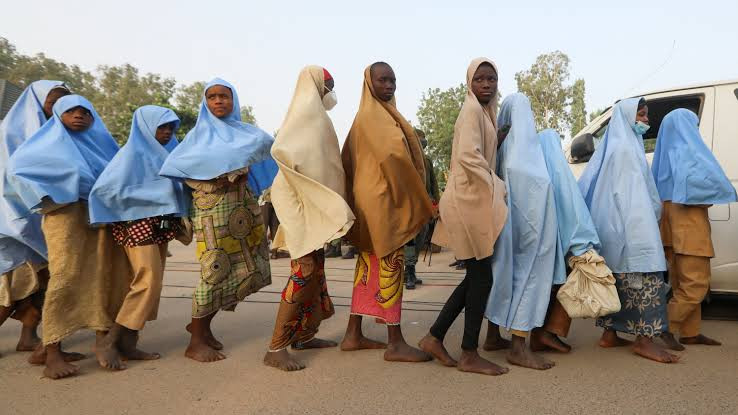 Abduction of school children, especially females, has been on the rise in certain parts of Nigeria. Now, authorities seem to be looking into it for viable solutions.
An International Criminal Court (ICC) prosecutor has set plans in motion to seek authorisation from the Pre-Trial Chamber of the court to begin investigation into cases of abduction of Nigerian school children, especially in the Northern reion of the country. This was disclosed in a statement on Sunday, October 24, by the Socio-Economic Rights and Accountability Project (SERAP).
The ICC prosecutor, Mr Karim A. A. Khan, has noted that the current situation is as a result of the "persistent failure of Nigerian authorities" at both the federal and state levels. To him, not much is done to curb the menace. In the petition dated September 4 2021, SERAP, however, appealed to Mr Karim to "push for those suspected to be responsible and complicit in the commission of these serious crimes, to be invited and tried by the ICC."
By October 22, SERAP confirmed that "the criteria for opening an investigation into a string of abductions and closure of schools in some parts of Nigeria have been met."
The statement reads: "On behalf of the Prosecutor, I thank you for your communication received on 13/09/2021, as well as any subsequent related information.

"The preliminary examination of the petition is considered complete. Under Article 53 of the Rome Statute, the next step in the judicial process is for the Prosecutor's Office to prepare and submit a request to the Pre-Trial Chamber for authorisation to open an investigation on Nigeria.

"Once submitted, the request will be made publicly available on the Court's website: www.icccpi.int.
"Your communication will be forwarded to the relevant team to be analysed, together with other related communications and other available information, in the context of any future investigations. We thank you for your interest in the ICC."
In response to the ICC, the deputy DG of SERAP, Kolawole Oluwadare said that the action of the ICC prosecutor is a great move to bring to justice those that perpetrate the crime of abducing these childdren. "The victims of these crimes deserve justice. Impartial justice and reparation will deal a decisive blow to impunity of perpetrators, and improve access of Nigerian children to education. SERAP will work closely with the ICC to achieve these important objectives," he said.
Confirmations made by SERAP have stated the fact that international arrest warrants will be issued to enable the procecutor bring perpetrators of the crimes to book.
Source: Linda Ikeji