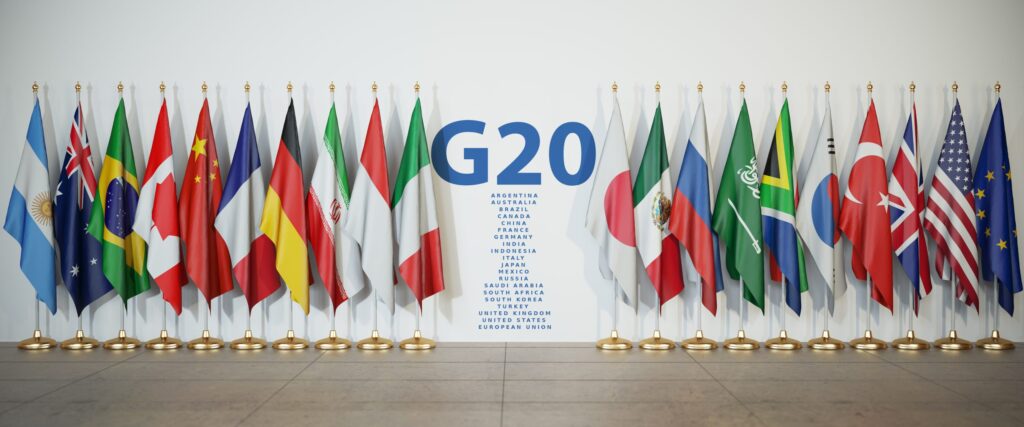 As world leaders gather in Italy for the G20 summit, issues relating to climate change and COVID-19 top the agenda for discussions.
The meeting will mark the first time leaders of the major global economies are meeting face-to-face since the COVID-19 pandemic hit the globe. Chinese President Xi Jinping and Vladimir Putin of Russia are the only exception as they prefer to be part of the event through video link. The gathering comes at a significant time as severe warnings regarding the future of the globe continue to make the rounds if action is not taken to cut emissions.
Estimation suggests that the G20 which comprise 19 countries and the European Union is responsible for 80% of emissions globally.
British Prime Minister Boris Johson while speaking ahead of the summit said failure to act would see "our civilisation'' draw backwards and consign "future generations to a life that is far less agreeable than our own.'' The British leader further opined that neither the two-day G20 meeting nor the COP26 summit expected to begin on Monday would hinder global warming, opining that "the most we can hope to do is slow the increase.''
Speaking on action towards combating COVID-19, Prime Minister Johnson said: "the pace of recovery will depend on how quickly we can overcome COVID'' noting that the major priority should be on "the rapid, equitable and global distribution of vaccines.''
So far, over six billion COVID vaccine doses have been administered throughout the globe, but a letter addressed to Prime Minister Mario Draghi of Italy who is hosting the summit is a huge cause for worry. The letter from over 160 former world leaders and global actors revealed that just 2% of inhabitants of low-income countries have received a jab.
Reacting to the difference, the Italian leader described it as "morally unacceptable'' and called on world leaders to "do all we can'' in ensuring 70% of the entire global population are vaccinated by mid-2022.
US President Joe Biden is expected to campaign for a boost in energy production amid rocketing prices. President Biden will also dwell on discussions relating to plans towards avoiding future pandemics. The US leader will hold meeting with his British, French, and German counterparts to discuss the revival of the Iran nuclear accord.
Source
BBC
Featured Image Source: Shutterstock