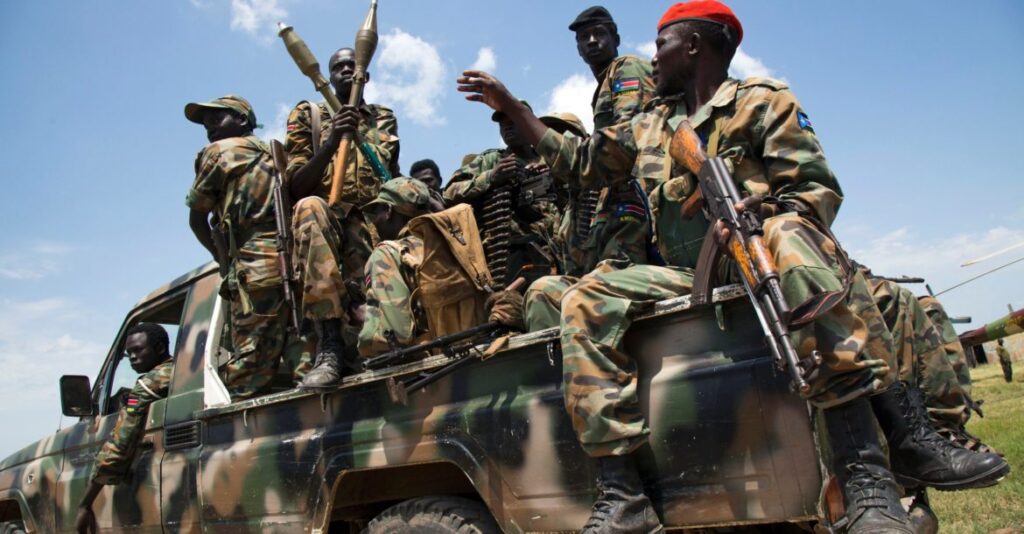 The General Abdel Fattah led military junta has tightened security in Khartoum ahead of a protest calling for an end to military rule.
Military forces in Sudan have tightened security in the capital of the North African country ahead of a planned protest against military rule on Saturday. Thousands of protesters have called for restoration to civilian rule after a military coup in the country saw civilian leaders arrested earlier this week.
Following the coup, Western powers have frozen hundreds of millions in aid to Sudan in a bid to force the General Abdel Fattah al-Burban led military regime to hand over power to civilians.
Heavy military deployment in central Khartoum alongside army and paramilitary Rapid Support are in place to clampdown on protesters. The country's security forces have blocked roads leading to the defence ministry complex and the airport. Bridges linking Khartoum with its twin cities (Omdurman and Khartoum North) have equally been blocked.
Clashes with security operatives have seen at least 11 protesters killed so far. Reuters reports that an activist who goes by the name Mohamed expressed his dislike for military rule, saying the "army should go back to its barracks and give the leadership to Hamdok (former prime minister). Our demand is a civilian country, a democratic country, nothing less than that.''
Overnight, protesters in local neighbourhoods, blocked roads with bricks, stones, tree branches, and plastic pipes in an attempt to hinder security forces from entering.
The position of the United States is a call for return to civilian rule, saying the military's reaction to protests would be a test of its intentions towards its people. US Secretary of State Antony Blinken said Sudanese security operatives must respect human rights in its conducts, and describes as "unacceptable'' any violence against peaceful protesters.
Source
Reuters
Featured Image Source: AFP