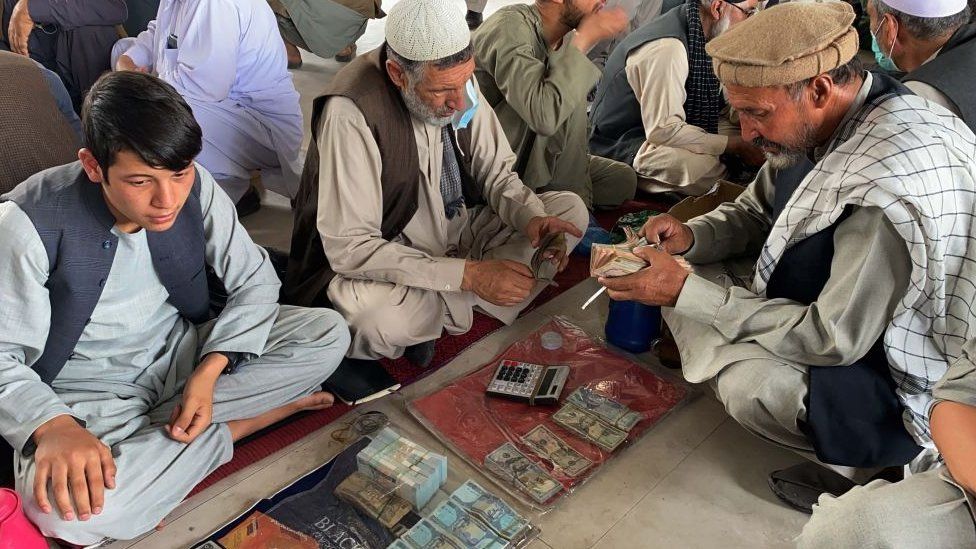 Seizure of foreign assets, drought, conflict, and drought has seen the economy of the Asian nation dwindle under the Taliban.
As Afghanistan continues to struggle with a dwindling economy, the Taliban has banned the use of foreign currencies in the Asian nation, a move that could cripple its economy further. Afghanistan's economy is suffering due to withdrawal of foreign aids following the return of the Taliban to power. In an official statement, the Taliban said the "economic situation and national interests in the country require that all Afghans use Afghani currency in their every trade.''
Prior the new order, the US dollar has been widely used in Afghan markets and border areas such as Pakistan. In a statement posted online, Taliban spokesman Zabihullah Mujahid said: "The Islamic Emirate instructs all citizens, shopkeepers, traders, businessmen and the general public to henceforth conduct all transactions in Afghanis and strictly refrain from using foreign currency.''
Afghan Economy
Following the return of the Taliban to power in August, billions of dollars of Afghanistan's assets abroad were frozen by the US Federal Reserve and European central banks. This move hit the country's economy too hard as the Taliban sought to establish economic and political control.
Adressing the US Senate Banking Committee in October, the Deputy United States Treasury Secretary Wally Adeyemo said: "We believe that it's essential that we maintain our sanctions against the Taliban but at the same time find ways for legitimate humanitarian assistance to get to the Afghan people. That's exactly what we're doing.''
The Taliban has been consistent with calls for release of the country's assets held abroad. Overseas grants previously financed three quarters of Afghanistan's public spending, but an exodus of foreign aid has put the country into deep economic crisis. In early 2021, the International Monetary Fund (IMF) restricted Afghanistan from accessing its resources. The World Bank would follow suit and halt project funding for Afghans.
The IMF in October warned that Afghanistan's economy could shrink by 30% this year, as fears suggest that millions would be pushed into poverty that will result to a humanitarian crisis. IMF also said the country's economic woes are capable of fuelling a refugee crisis that would impact neighbouring countries, Turkey, and the European continent.
Afghanistan is also facing a severe drought which has affected its wheat crop as prices keep soaring. The United Nations World Food Programme has warned that the combination of drought, conflict, and COVID-19, could force millions of Afghans into starvation.
Source
BBC
Featured Image Source: Getty