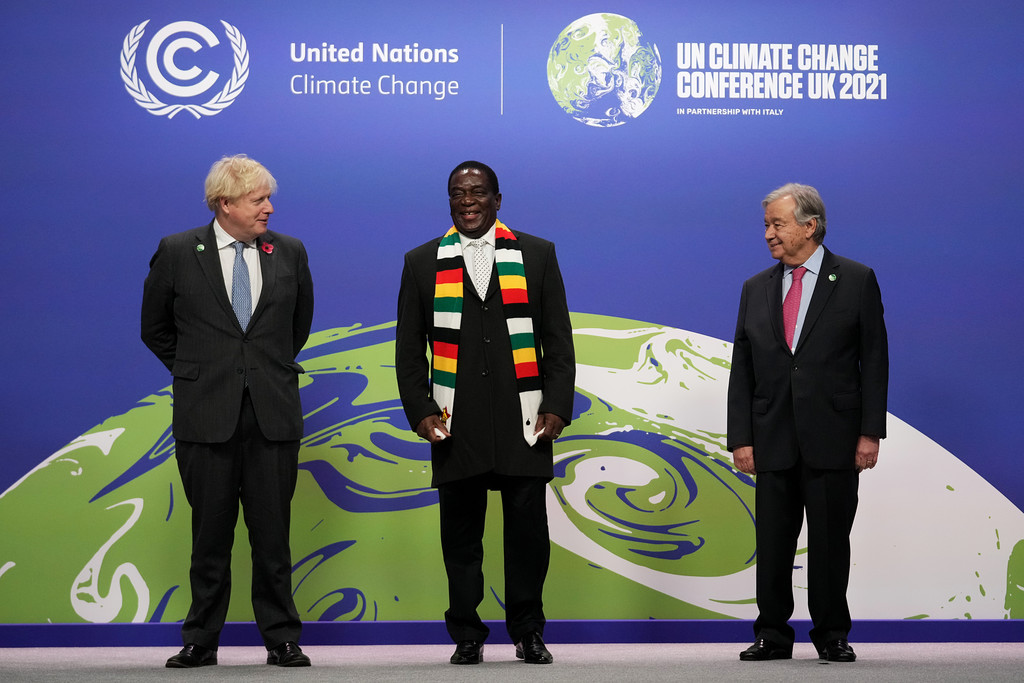 President Mnangagwa's presence in the COP26 summit in Glasgow marks a significant shift in relations between both countries.
For the first time in 25 years, a Zimbabwean President has visited the UK. President Emmerson Mnangagwa's presence in the UK for the COP26 marked a new beginning in the relationship between both countries.
Zimbabwe's relationship with UK strained after the country's former leader Robert Mugabe seized white-controlled farmlands and handed it over to backs in what he termed "correcting historical injustices.''
Mugabe who was a thorn in the flesh for Western power was ousted in a coup in 2017 that saw Mnangagwa emerge as the country's leader, ending the 37-year reign of Mugabe who would die at the age of 95 in 2019.
President Mnangagwa in a tweet expressed gratitude to British Prime Minister Boris Johnson and the Secretary General of the United Nations Antonio Gueterres for welcoming him to the global meeting currently holding in Glasgow, Scotland.
Despite Mnangagwa tweeting that "reengagement is working,'' critics dismissed the new trend of relations between both countries and tagged it a diplomatic coup. President Mnangagwa is in the UK for a climate change summit, critics might not be out of place to question the dimension of his meeting with Prime Minister Johnson. It appears more like a bilateral tie.
Source
BBC
Featured Image Source: Zimbio