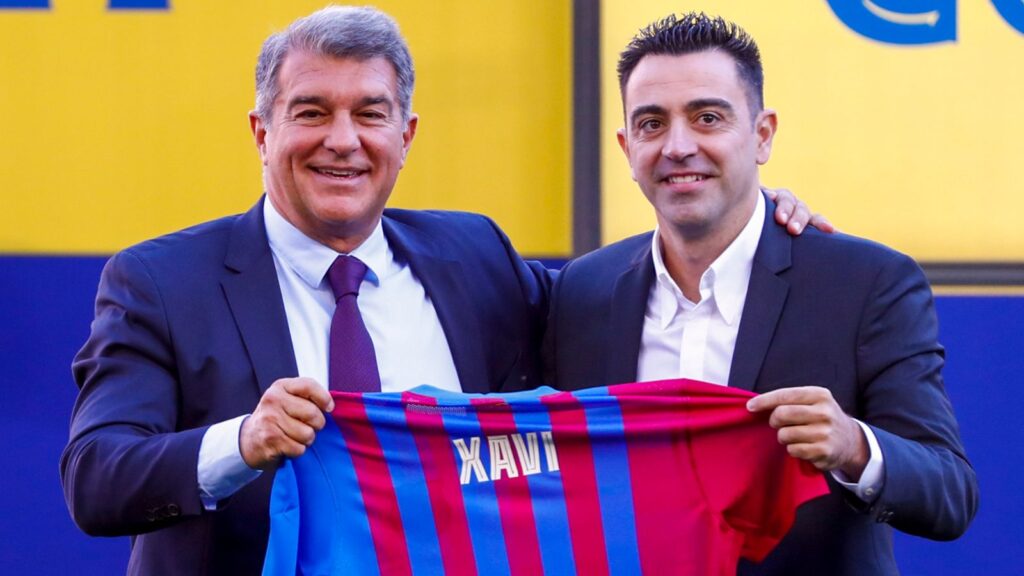 The 2010 World Cup winner returns to the dugout in a very difficult time in Barca's history but insists he came prepared.
Barcelona legend Xavi Hernandez officially signed his contract as new manager of the Spanish giants at the Camp Nou in front of thousands alongside president Joan Laporta on Monday as the club looks to return to its glory days with someone who knows everything about its philosophy and how things are done at Barca.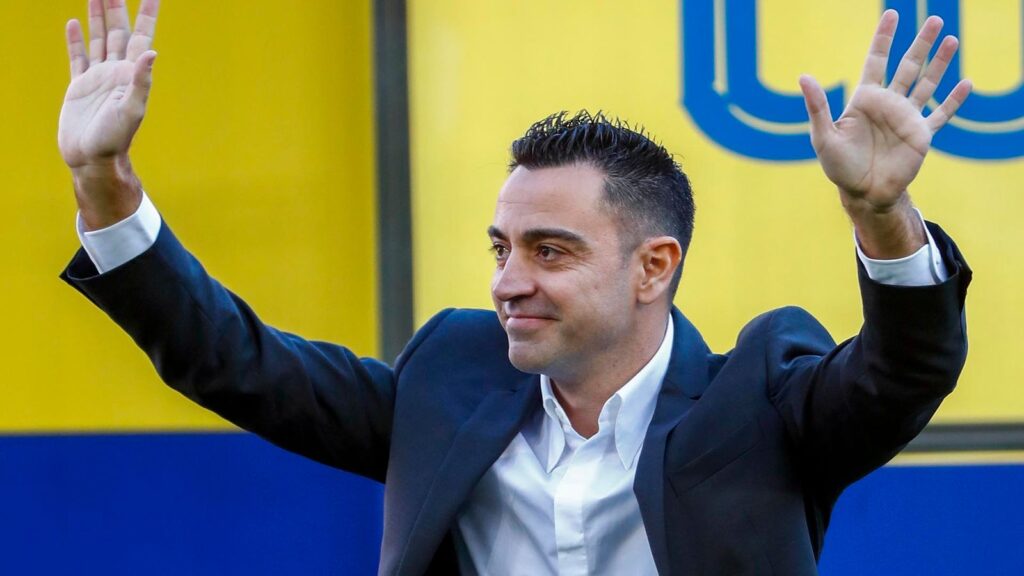 An emotional Laporta said: "It's a historical day for Barcelona. Welcome, Xavi'' while presenting the 41-year-old to the cheering Camp Nou crowd. Xavi who was accompanied by his family could not hide his emotions saying: "Thank you all. I don't want to get emotional but I am, I feel goosebumps.''
Xavi whose contract is expected to run until 2024 assured fans that he is prepared for the new challenge despite taking over Barca at a very difficult time in its history.
"I come prepared. My DNA didn't change. We need to take charge, have the ball, create opportunities, be intense. We have a mission to rescue many things that were lost,'' the four-time Champions League winner said.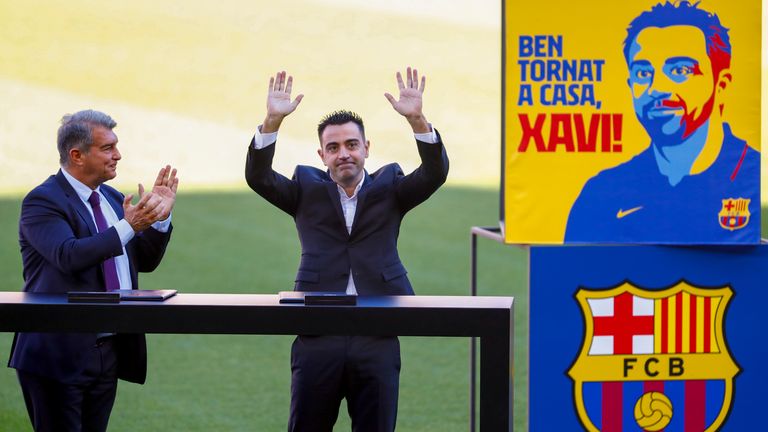 Barca sit ninth on the league log, 11 points behind table toppers Real Sociedad and 10 points adrift of rivals Real Madrid, and Xavi after the presentation emphasized on bringing back discipline to the set up.
"We have to start with new rules that are going to be strict. It's not a matter of being tough, it's about having norms,'' Xavi insisted.
"When we had norms in the locker room things were good, when we didn't, it went bad. So, we need to have order. Being professionals.
"It's a medium to long-term project but we'll need to work really hard to find the results. The expectation and the demand will be the highest. No excuses will be made or accepted.''
Source
Sky Sports
Featured Image Source: Sky Sports