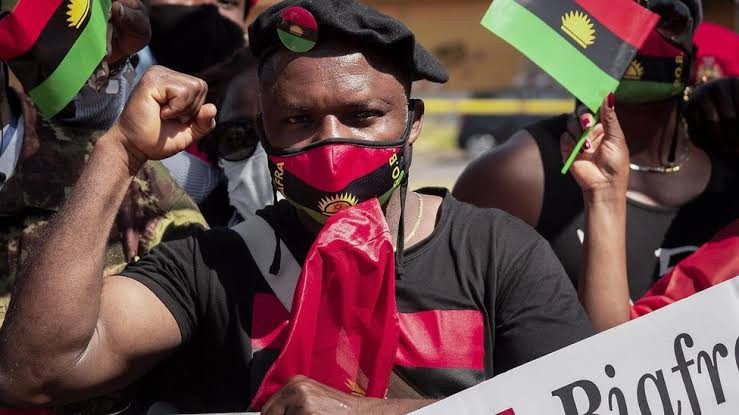 The secessionist group accused agents of the government as being responsible for the continuous observation of the exercise it cancelled in August.
Nigerian secessionists, the Indigenous People of Biafra (IPOB), have ordered the arrest of anyone caught enforcing the sit-at-home order in the South-East region of the country.
It will be recalled that IPOB due to the arrest and detention of its leader Nnamdi Kanu had enforced a sit-at-home order every Monday in a bid to secure his release. The group would cancel the order after just observing the exercise once on August 9 but the order has continued to be enforced by unknown persons.
However, the group through a public statement from its publicity secretary Emma Powerful on Thursday, reiterated "that IPOB has cancelled Monday sit- at-home order and anybody or group enforcing the relaxed order is neither from IPOB nor from IPOB volunteer group.''
IPOB also called on "community leaders, market leaders, church leaders, and other institutions of authority in Biafra land to arrest any hoodlum trying to enforce any sit-at-home on Mondays and hand them over to IPOB. Such criminal elements must be treated in a language they understand.''
Further, IPOB accused the enforcers of the sit-at-home order as impostors "working for the killing squad of the Nigerian DSS and Nigerian security agencies and should be treated as such if apprehended.''
IPOB emphasized that the only days to observe the sit-at-home order is whenever Nnamdi Kanu is meant to appear in court and details will be made public.
Source
IPOB