Kanye And Drake End Beef In Toronto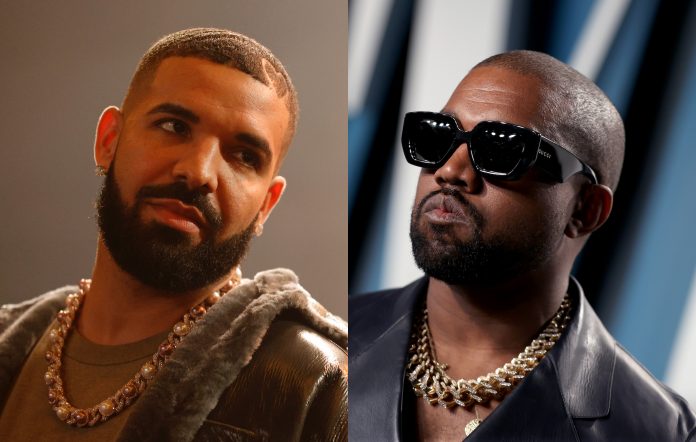 The superstar artistes have been at loggerheads for quite some time, but have decided to end their beef.
Kanye West and Drake appeared to have finally put aside their long time beef when they showed up for laughs at a Dave Chappelle comedy show in Toronto.The duo who have hurled lyrical shots at each other in the past, were seen posing for the camera together on Drake's "Champaign Papi" Instagram handle.
 Kanye also posted a photo of himself, Drake, and music promoter J. Prince on Instagram with a "dove" emoji to underscore the peace made between them.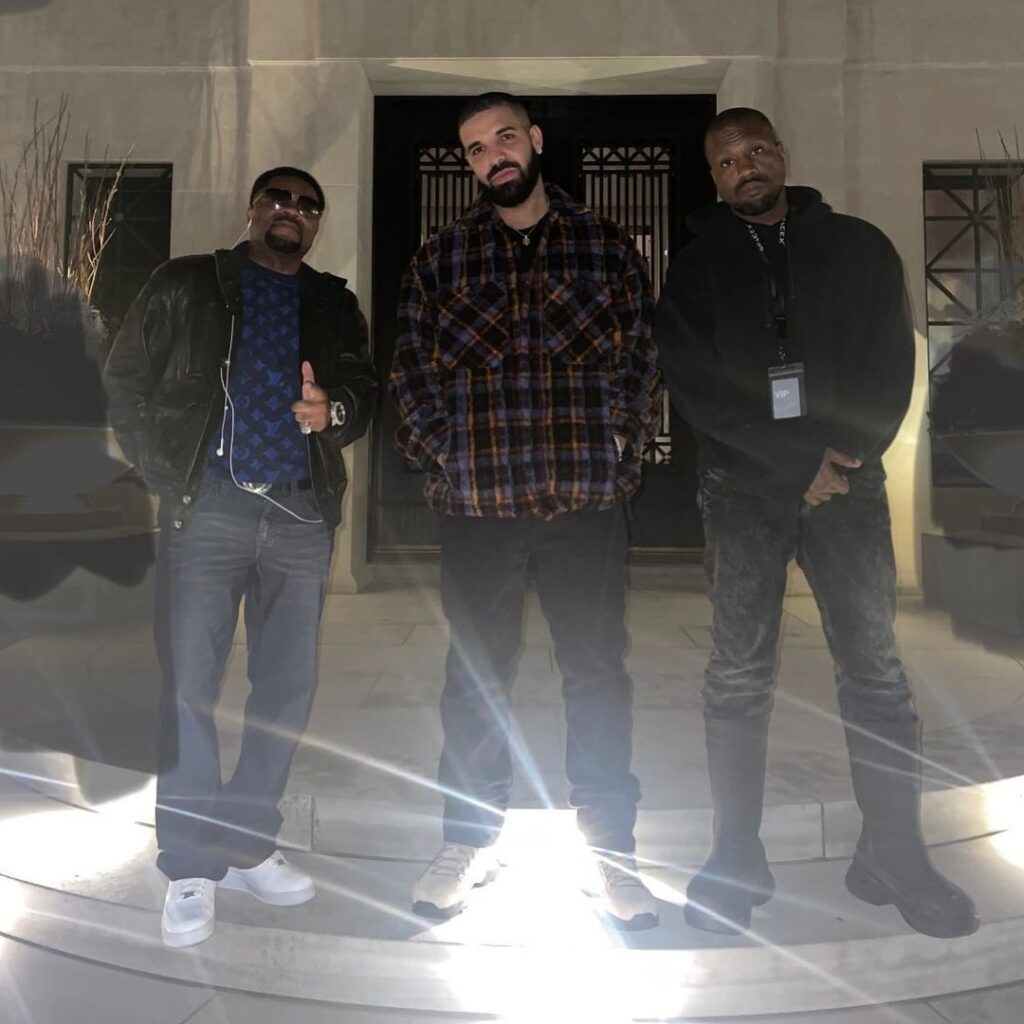 "What a beautiful night I had last night in Canada," Kanye also wrote on Twitter.
"Let's make history December 9th. Free Larry Hoover Concert."
The meet up comes about a week after Kanye talked about his years-long feud with Drake in a video shared by J Prince on Twitter, saying that he was ready to put it "to rest.''
"I'm making this video to address the ongoing back-and-forth between myself and Drake," the American rapper said in the video.
"Both me and Drake have taken shots at each other and it's time to put it to rest.''
Asking Drake to perform with him, Kanye surmised:
"I believe this even will not only bring awareness to our cause but prove to people everywhere how much more we can accomplish when we lay our pride to the side and come together.''
Source
LIB
Featured Image Source: NME