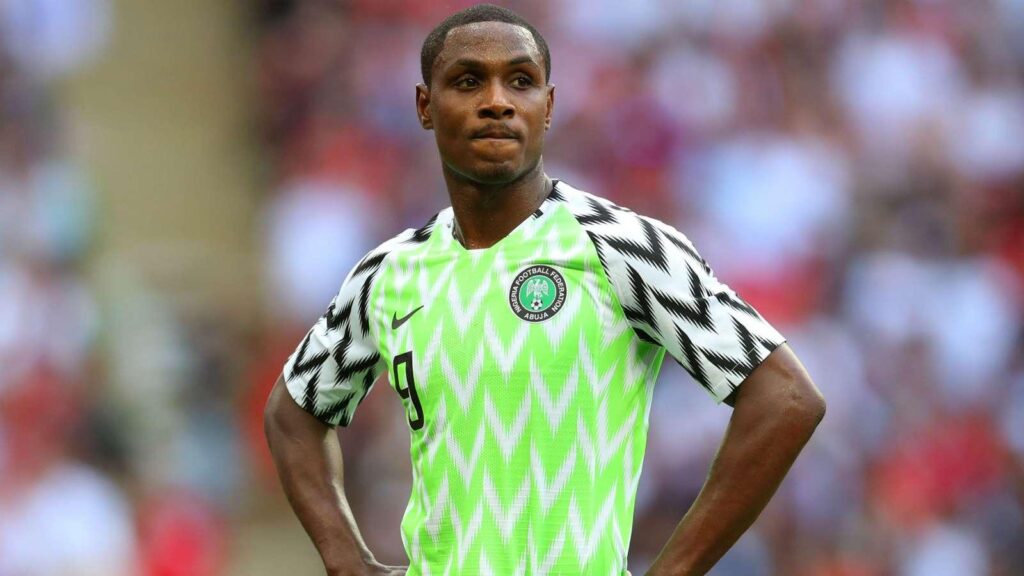 Ighalo has debunked claims that he bribed officials of the Nigeria Football Federation into getting a recall into the national team after retirement in 2019.
Super Eagles of Nigeria striker Odion Ighalo has refuted claims that he paid his way back into the Nigerian national team. Ighalo retired from the national team after emerging highest goal scorer at the 2019 Africa Cup of Nations where the Super Eagles finished third, but remained linked with a return.
Head coach of the Super Eagles Gernot Rohr has not hidden his admiration for the former Manchester United striker and started him in the all-important 2022 FIFA World Cup qualifiers game against Cape Verde on Tuesday.
Critics who believe that Ighalo's return would destabilize the young Super Eagles squad have continued to call out the Al-Shabab of Saudi Arabia striker and accused him of paying his way back into the team.
In a bid to clear the air, Ighalo during an interview on the NFF TV said he returned to the national team after consulting with his mother and Gernot Rohr who he said has been consistent with request for his return.
"Since 2019 when I retired, the coach had been in communication with me to come back. I told him I don't think I want to come back but the pressure was too much. Even before I came now the pressure was too much that I had to tell my agent to speak to the NFF president and the coach because when I signed for my club in Saudi Arabia I told them I'm not playing for the national team anymore and to get me released for this match was difficult,'' he said.
Reacting to the accusations of bribing his way back into the national team fold, Ighalo said: "I heard so many people like a guy in the UK who said I paid my way to the national team, I was just laughing. I have never, even when I was not in this position that I am, in my life and in my career I've never paid my way into the national team.''
"The guy tried to defame my character but I'm not the kind of guy that makes problem if not he would have heard from my lawyer. Everybody have their opinion about me I don't care but not to the extent about bribing which is very bad. I'm not going to go into that, the most important thing is that I'm here to support and I'm really happy to be back,'' he added.
Source
LIB
Featured Image