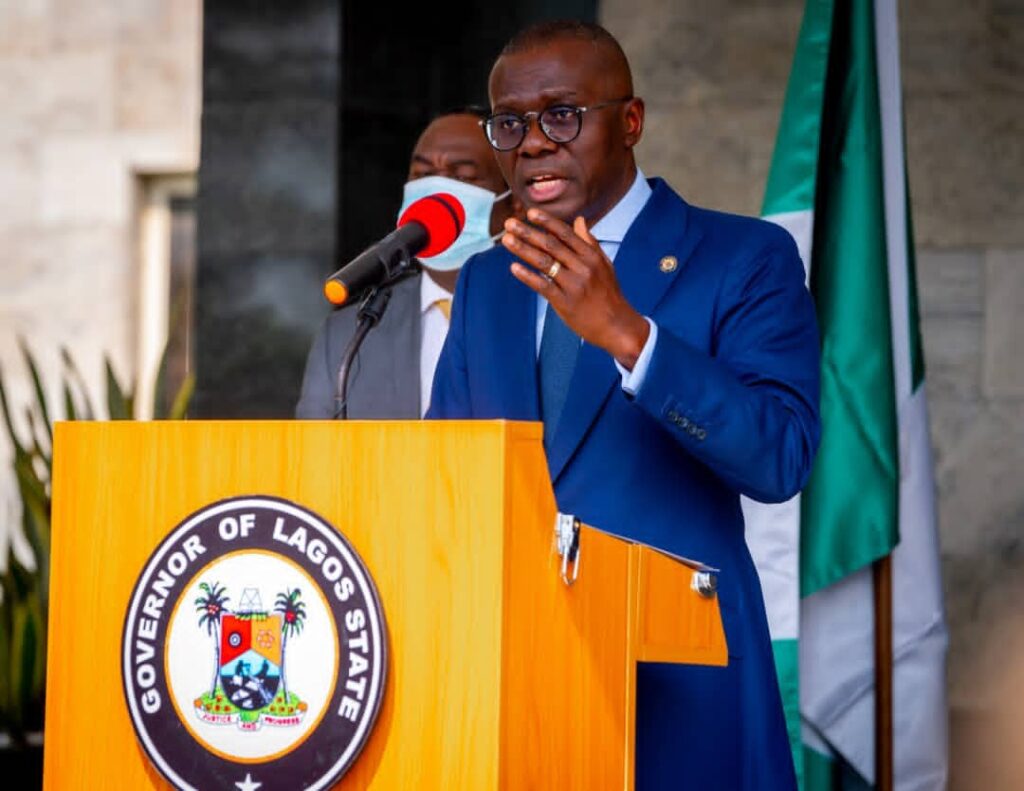 Sanwo-Olu's government has disregarded the report of a panel it constituted.
Lagos State Government has disagreed with the Judicial Panel of Inquiry it set up to ascertain what happened at the Lekki toll gate on the night of October 20, 2020 (Lekki Massacre).
The report of the judicial panel set up by the State Government to investigate the shooting of peaceful protesters confirmed that there were live bullet rounds shot at peaceful protesters by the Nigerian security forces.
An attack by security forces was meted at protesters on 20 October 2020 to break down the symbolic stance to eradicate police brutality in Nigeria under the mantra of #EndSars.
Observers reported numerous casualties from the night, but the government has run a contentious counter-campaign asserting that no one was killed by security agents.
Subsequently a judicial panel of inquiry set up days after the incident finally submitted its report on November 15, 2021, substantiating the claims of eyewitnesses that a massacre indeed happened.
The panel ascertained that at least nine protesters were killed, with four others missing (presumed dead).
In contrast to the judicial panel's report a four-member white paper panel of state officials, set up by Governor Babajide Sanwo-Olu, has dismissed the panel's conclusion saying it is mere assumption and speculation.
Of the 32 recommendations made by the panel, the government accepted only 11 as presented, six with modifications, and rejected one.
14 other recommendations that fall outside the Lagos State government's jurisdiction are to be transferred to the Federal Government.
The white paper was released late on Tuesday, November 30, moments after the governor made a marching cry for closure of the catastrophe that rocked the state last year.
The governor explained plans to lead a walk of peace in December, soliciting for youths to join him to put an end to the crisis
Source
Pulse NG
Featured Image Source: News Times