Nancy Isime Was Suicidal And Did Not Know She Would Be Alive For 30th Birthday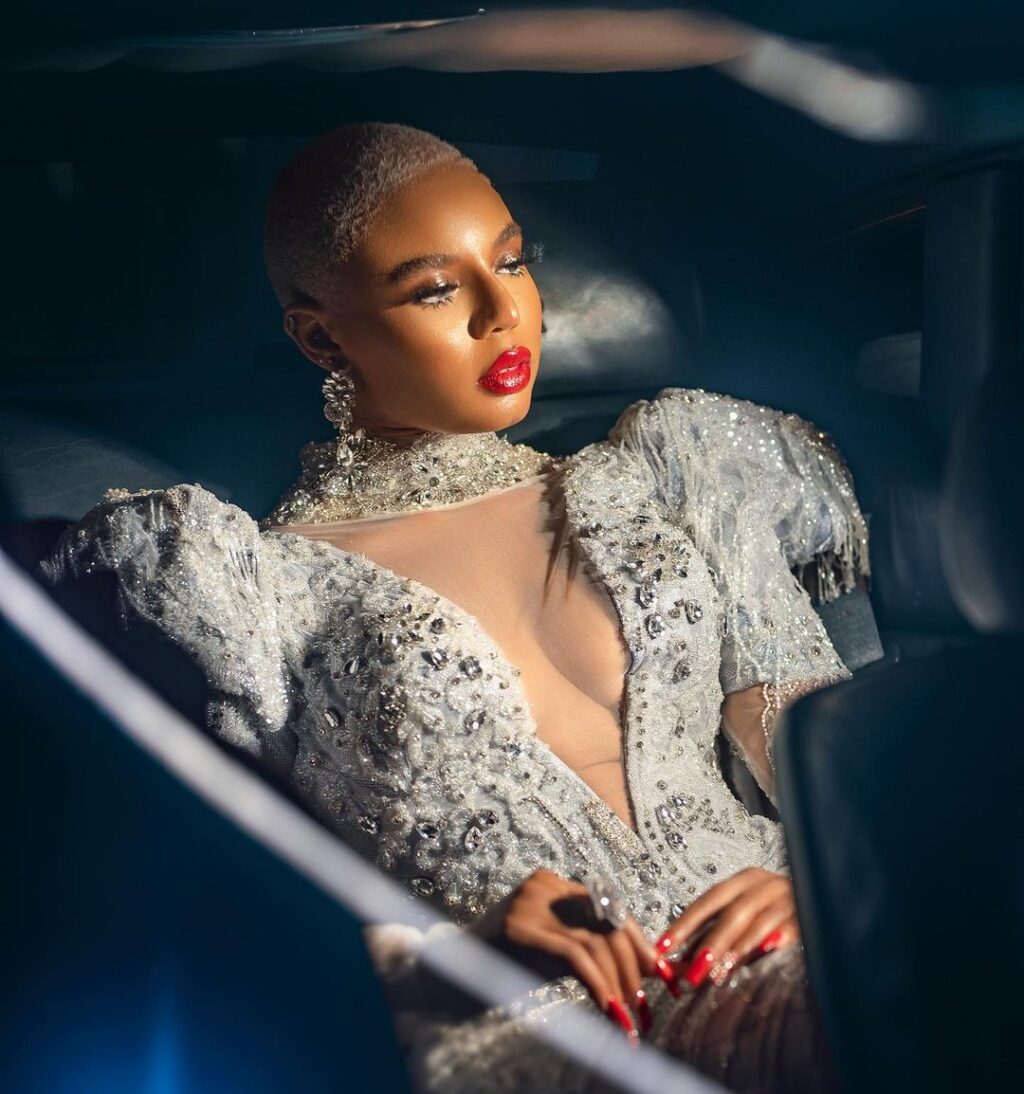 The movie star battled with depression and was suicidal in her childhood days.
Nigerian actress and TV personality Nancy Isime celebrated her 30th birthday on December 17 with a winter wonderland themed party and her co-stars trooped to the event to show love for the high profile media figure.
After the celebration and buzz, the thespian in an emotional appreciation post on Instagram had some revelation to make.
Nancy Isime revealed that she suffered from series of depression and was suicidal during her childhood years. The 30-year-old said her sad state left her feeling she wouldn't be alive to celebrate her 30th birthday.
Nancy who bounced back from all her struggles said: "I'll be honest with you, I've looked forward to my 30th all my life but didn't even imagine I'll be in a space this amazing!❤
"As a child/teenager who suffered depression and was suicidal, I really didn't think i'll make it to 30.
"I always thought I'd take my life before then so this is such a big deal to me!
"To be here, in good health, sound mind, surrounded by the most amazing people online and offline, experiencing love in its truest form?''
She went further to reveal that "I feel all my emotions, I cry when I'm happy, sad, overwhelmed, in love e.t.c.
"It's the only way to live…in every single moment.''
The television personality expressed gratitude to everyone that celebrated her 30th and noted that there is more to say when she gets photos and videos of the party.
"My people finished me with love at Nancy's winter wonderland and I can't wait for the photos and videos to be ready so I can talk about it properly with visuals,'' a delighted Nancy said.
"For now, here's me saying the BIGGEST Thank you to every single one of you who celebrated me on my birthday.
"Thank you for your amazing messages, heartfelt captions, beautiful words and just overwhelming me with your love❤️
"When I count my blessings, I count each of you twice!''
Source
Instagram
Featured Image Source: