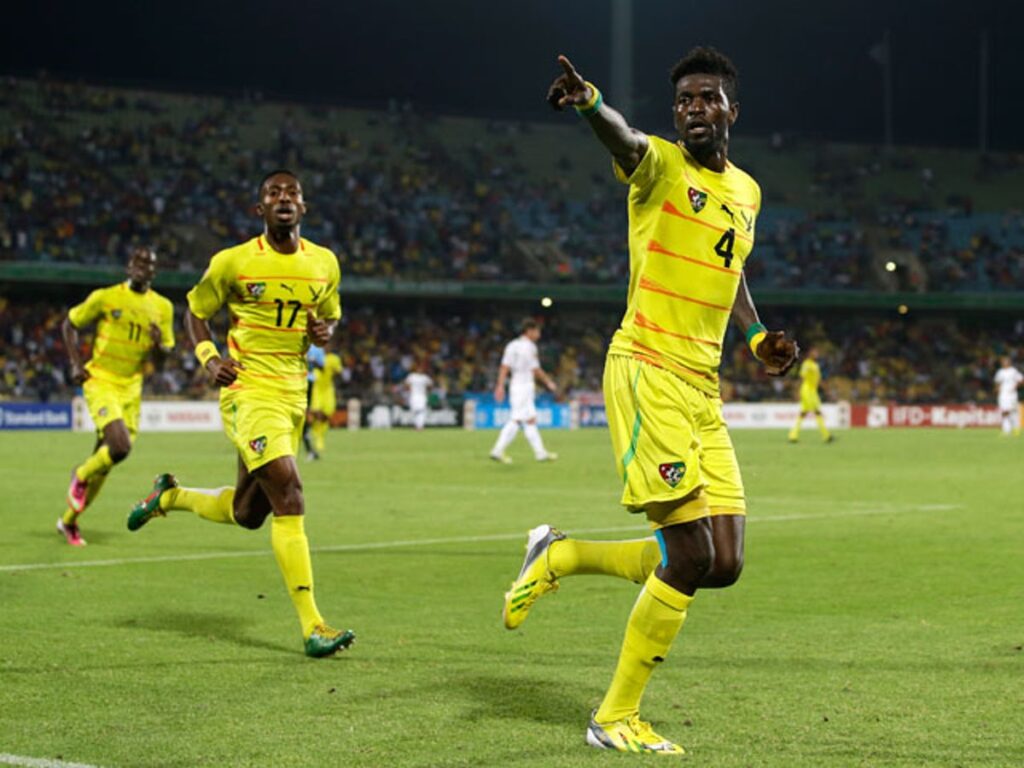 The former Real Madrid striker is displeased with the reluctance of some European clubs to release their African players for the continental showpiece.
Togolese national team captain Emmanuel Adebayor has slammed European clubs and coaches for being reluctant towards releasing their African players for the 2022 Africa Cup of Nations in Cameroon.
It will be recalled that in early December, the European Club Association (ECA) comprised of top 234 European football clubs such as Manchester United, Chelsea, PSG, Arsenal, Liverpool, wrote to FIFA and expressed concerns towards the ability of the Cameroonian FA to ensure players have less contact with chances of being infected with COVID-19 following the outbreak of the Omicron variant.
The clubs threatened not to release some of their players, a move that does not go down well with the former Arsenal FC striker.
Adebayor who featured in a number of AFCON tournaments fumed: "There is no coach in the world that can prevent me from playing at the AFCON.
"It's disgusting that some persons are trying to prevent the African players from playing at the AFCON."
European clubs are expected to release their African stars by December 27 for the tournament which kicks off by January 9, 2022 and ends on February 6.
Source
Completesports
Featured Image Source: AP