Hisbah Islamic Police to question Shatu Garko's parents over her participation in the Miss Nigeria pageant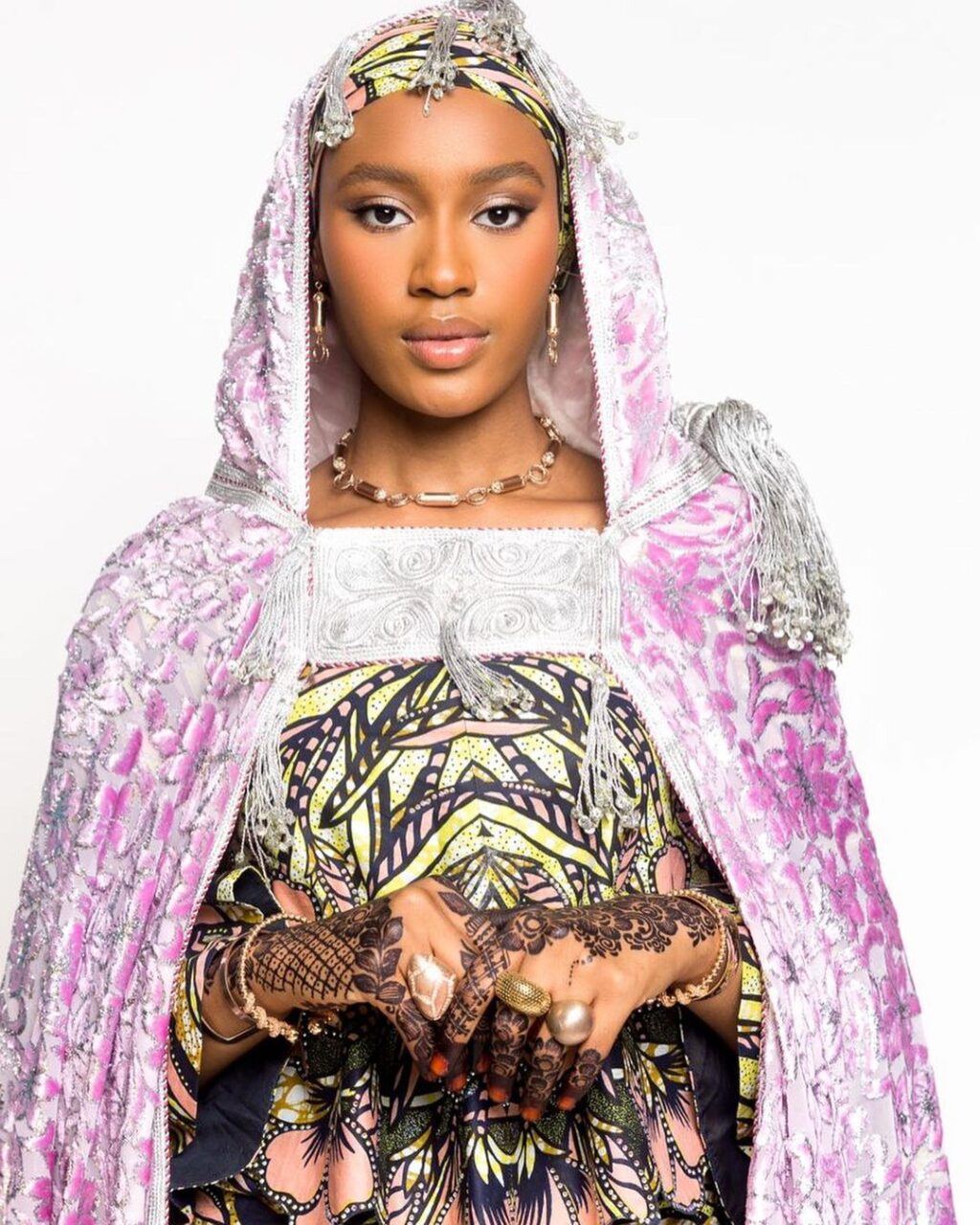 The 18-year-old Miss Nigeria's parents are to be questioned for permitting their daughter participate in 2021 Miss Nigeria pageant.
On Friday, 17 December 2021, Shatu Garko, a Hijab model who represented the Northwest Zone at the contest emerged as the 44th Miss Nigeria. Shatu Garko's new position as Miss Nigeria gave her an entitlement of 10 million Naira, a luxury residency apartment for one year, a brand new car and brand ambassadorial opportunities.
However, The Hisbah Board announced its opposition to her participation and have called her parents for questioning. The board is responsible for the enforcement of the Sharia law in northern Nigerian states that implemented the Islamic code. Shatu Garko's parents will therefore be interrogated because they are indigenes of Kano State, which is also under Sharia law.
It is believed that the pageant is forbidden in Islam and that Shatu Garko should never have never been involved in the contest. This also adds to the belief that such contests would endanger the Islamic ideal that women should be socially reserved, and that they encourage women to expose their bodies.
The commander-General of the Islamic police serving in Kano, Sheik Harun Ibn-Sina told BBC pidgin that the beauty queen's parents will be invited for questioning for allowing her to participate.
He said, "We (Hisbah) have confirmed that Shatu Garko is a Muslim from Kano State and her parents come from Garko LGA. Kano is a Sharia state, and this is why we will not allow the matter to die like that.
"We will invite the parents to talk to them about the actions of their daughter and the fact that what she did is illegal in Islam. This is to make them know that she cannot continue that path and stop other girls from copying her."
The Hisbah board which is also backed by the Islamic Human right Organization, Muslim Rights Concern, stated that the contest is similar to Big Brother Naija and her parents should be questioned on those grounds.
The Hisbah board decision has caused reactions from people. For example, a Nigerian journalist called Gimba Kakanda, tweeted thus:
"I just feel Hisbah enjoy having Muslims, especially Northerners subjected to ridicule, inviting Shatu Garko's parents is absolutely unnecessary no matter their intention. There are critical issues affecting the Muslim society and none is participating in the Miss Nigeria".
Source – Sahara Reporters
BBC pidgin
Featured Image Source: Bella Naija