Lady Who Claimed She Was Impregnated by Portable Makes U-Turn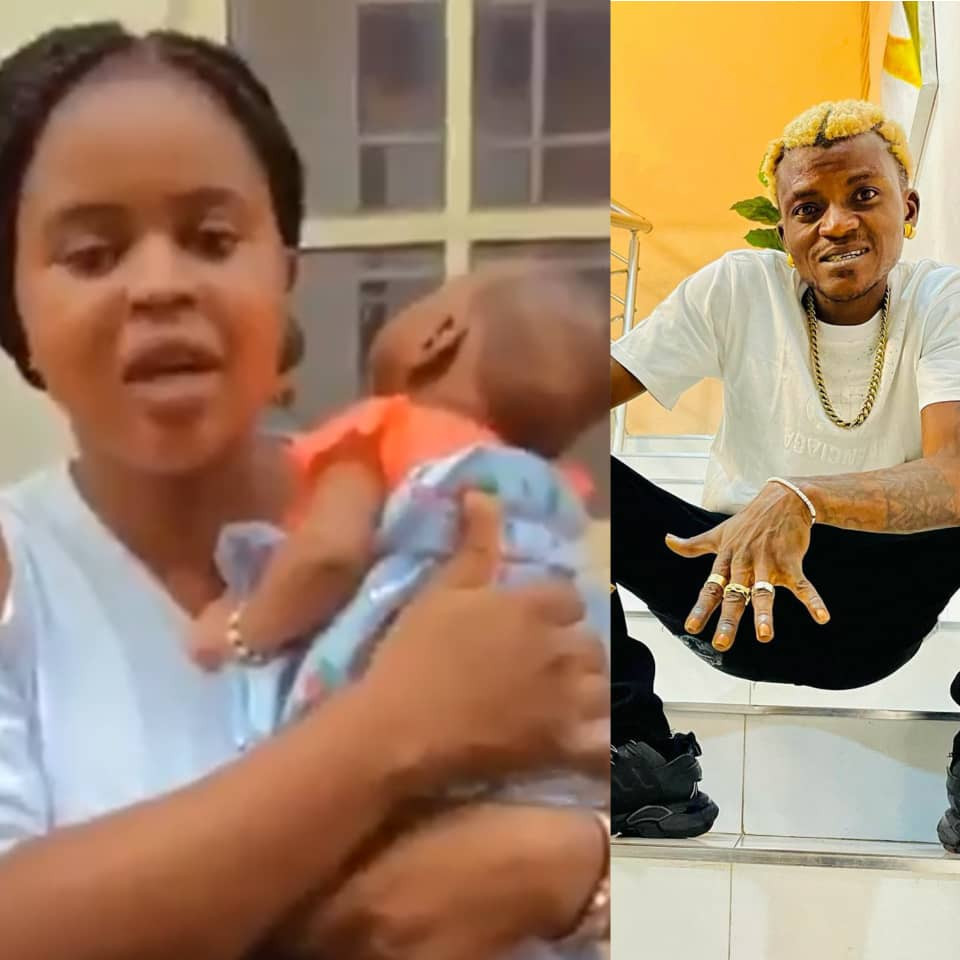 The estranged lady has debunked her initial claims of being impregnated by the fast-rising act.
A Nigerian lady identified as Abike has discredited her initial claims that fast-growing and upcoming Nigerian singer, Habeeb Okikiola who is popularly known as "Portable" allegedly impregnated her while she was into prostitution.
Abike earlier alleged that Portable had picked her up from a club as a prostitute and their escapade resulted into a pregnancy. She further claimed that the singer had asked her to abort the baby which she hesitated to do.
In the viral video, the estranged lady claimed that the singer had neglected her and her daughter and paid no attention to them. She appealed to viewers and social medial users to help her circulate the video to appropriate quarters since Portable is now a celebrity and could now take financial responsibility for the baby.
However, in a rather swift turn of the story, the estranged lady has come out to debunk the rumor she had earlier peddled. In her own words, she claims that the "story is false and untrue and she was only chasing clouts".
"I want to debunk this rumor that it is false and untrue. I have never met singer Portable in my entire life. We have never had anything together. I have never given birth, I have never been pregnant in my entire life. As we speak I am an undergraduate. I am not a nursing mother. The said baby is a child of my friend and while we were joking, I decided to just do the video and I didn't know it will go viral. I apologize to everyone I have misled. I hereby apologize to everyone. Singer portable, I am so sorry," she said.
While many Nigerians have taken to their social media pages to pour out their criticisms on Abike, several others have just classified it be one of the cruising moments of a lazy Nigerian youth.