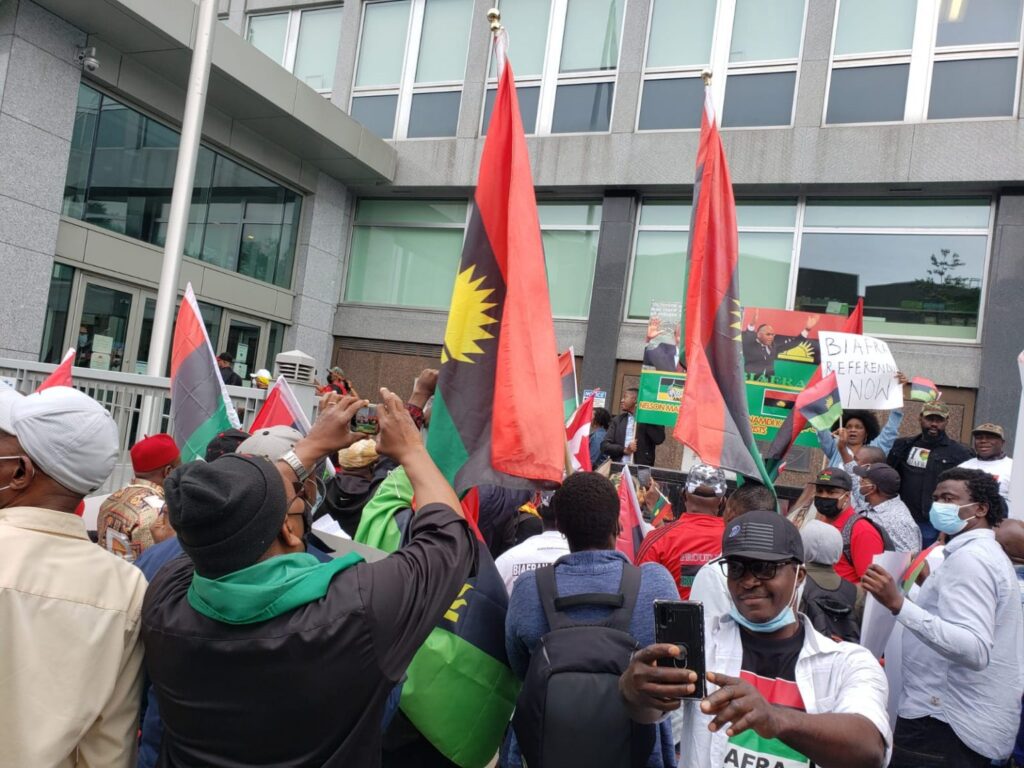 The secessionist group has banned Nigeria's national anthem in Igboland.
The Indigenous People of Biafra (IPOB) has outlawed the singing of the Nigerian national anthem in schools and the use of Fulani cows during festive periods in the Southern region of the country.
Chika Edoziem made the declaration in Enugu state yesterday. He enjoined IPOB members to get ready for a transnational riot with the British, Nigerian Embassy, Kenyan Embassy, and the United Nations as their main point of contact. He added that IPOB will be campaigning for the definitive release of their leader, Nnamdi Kanu, adding that the leadership of the group will follow some of the laid down programs and activities with vitality in the New Year.
Chika Edoziem emphasized that the group would sustain a global campaign for the absolute release of Onyendu Mazi Nnamdi Kanu (A Prisoner of Conscience). According to him, "the campaign will be called the Prisoner Of Conscience Campaign". In furtherance of the campaign, all IPOB members, Biafrans, and friends of Biafra are encouraged to alter their profile pictures on social media with the official campaign poster. He also directed all IPOB families to initiate the previous instruction given to them.
Furthermore, he added that a new division, which is the Education Department will be established. The new department will be saddled with the responsibility of teaching Igbo history in primary and secondary schools, which will help reinvigorate subservient cultures and history of the Igbos amongst the youth. He said about three books will be published this new year in furtherance of this educational campaign.
Chika in his words said that "begining from Monday, January 3, 2022, no more Nigerian national anthem in all schools in Biafraland. Our children must no longer be reminded daily that they are under oppression by singing the national anthem of the oppressor."
Source
Guardian NG