Tuesday Woman: Chimamanda Ngozi Adichie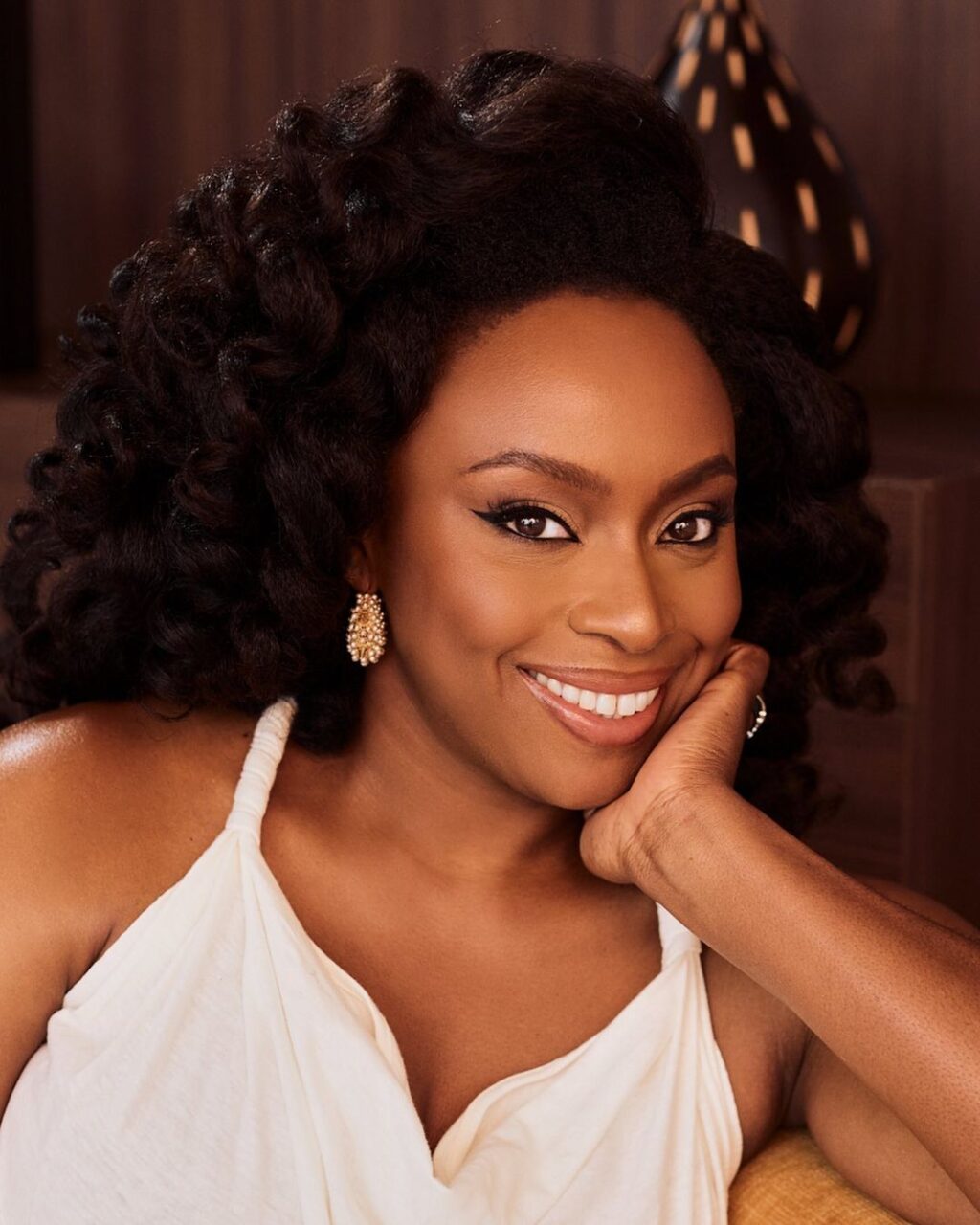 The award-winning Nigerian author has set a huge example for women and men all over the world with the use of her pen.
Chimamanda Ngozi Adichie is a Nigerian writer and author born on September 15, 1977. She hails from Abba in Anambra, South-Eastern Nigeria, and has written fiction, non-fiction, and poetry.
The award-winning author moved with her parents to Nsukka, Nigeria at a young age. She embraced a reading culture that included Chinua Achebe's works from an early age.
Chimamanda studied Communication at Drexel University in Philadelphia and Political Science at Eastern Connecticut State University in the United States, after she had studied Medicine for a while in the University of Nigeria, Nsukka, and discovered that her interest lied elsewhere.
The Orange Prize for Literature winner proceeded to pursue and receive her Master's degree in Creative Writing from Johns Hopkins University. She also studied African history at Yale University.
In 2003, she published Purple Hibiscus which got the Commonwealth Writers' Prize for the Best First Book Overall in 2005. It also got shortlisted for the 2004 Orange Prize which is now called the Bailey's Women's Prize for Fiction.
The Yale scholar released Half of a Yellow Sun in 2006, a book which explored the Nigeria-Biafra war. It was awarded the Orange Broadband Prize for Fiction in 2007 and an international bestseller.
Later in 2008, Chimamanda got a fellowship at MacArthur Foundation and went on to publish 'The Thing Around Your Neck,' a collection of short stories in 2009. In 2013, 'Americanah' was published.
Chimamanda has published some nonfiction which includes We Should All Be Feminists in 2014, an adaptation of the speech she gave at TEDx in 2012. Some of the lines in We Should All Be Feminists were featured in Beyonce's 'Flawless' song in 2013. In 2017, Dear Ijeawele, which is a feminist manifesto in fifteen suggestions was published. With the advent of COVID-19 in 2020, Chimamanda released 'Zikora' (2020).
Following the demise of her father who played a huge role in seeing her emerge successful as a woman in a patriarchal world, Chimamanda paid tribute to her father with 'Notes On Grief.'
Chimamanda Ngozi Adichie is married and is mother to a daughter. She shuttles between the US and Nigeria, teaching at workshop events, speaking at convocation grounds in the US, attending and speaking in global events, conducting interviews on her favourite subject, Feminism, and a lot more.
Source
Wikipedia