ZaZoo Zeh Crooner, Portable, Vows To Sleep With People's Wives As Payback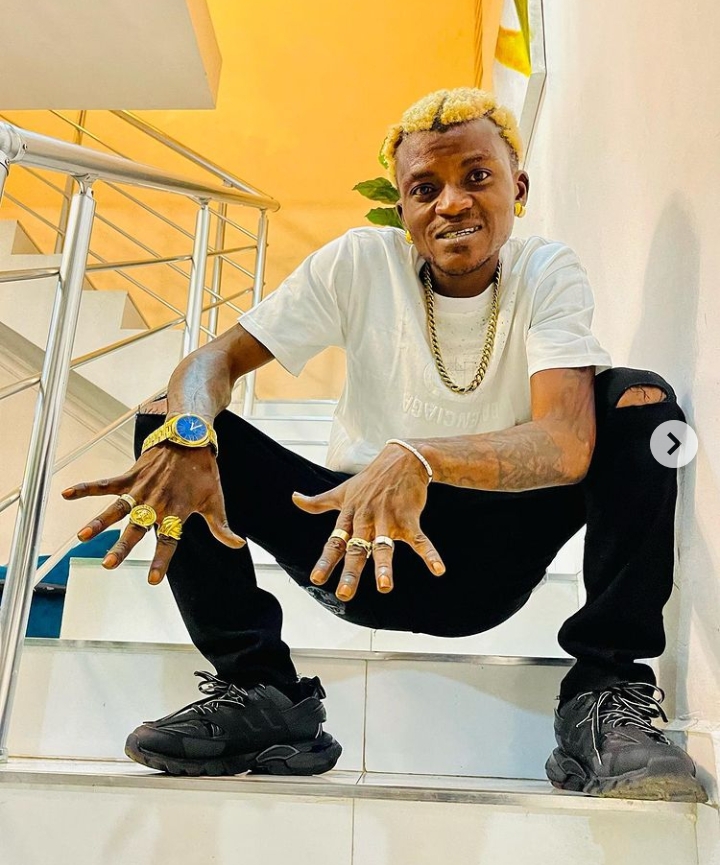 Portable said his wife slept with numerous men when he was broke and he must payback with his new financial state.
Fast-rising Nigerian act Portable has vowed to snatch married women from their husbands. The ZaZoo Zeh Crooner who hit the music industry a few months ago boasted that he would sleep with people's wives now that he has wealth and affluence.
Portable made this known in a short video posted on his Instagram handle. The upcoming singer stated that when he was broke and had no money, rich people slept with his 'wife' severally while he just appeared powerless and could do nothing stop it because he had no money. The singer who has attained a certain level of fame noted that with the wealth he has garnered at the moment, he is ready to payback by sleeping with other people's wives.
He further advised young people who are not financially stable to stop ranting when their wives are snatched by richer folks, insisting that money can do everything including buying someone else' s wife.
"If you no get money, clear,'' the singer said.
Portable who was captured boasting and having a good time with his friends who hailed him in his newly acquired Range Rover has been subject to numerous rumours since attaining fame towards the end of 2021. A short beef with popular dancer Poco Lee is just one amongst numerous controversies surrounding the ZaZoo singer.
A lady named Abike had called out the singer earlier this week for impregnating her and abandoning the baby. Though she later retracted her comments, the public now perceives the music star as a controversial figure as stories continue to make the rounds about his personality.
Source
Gist Lover