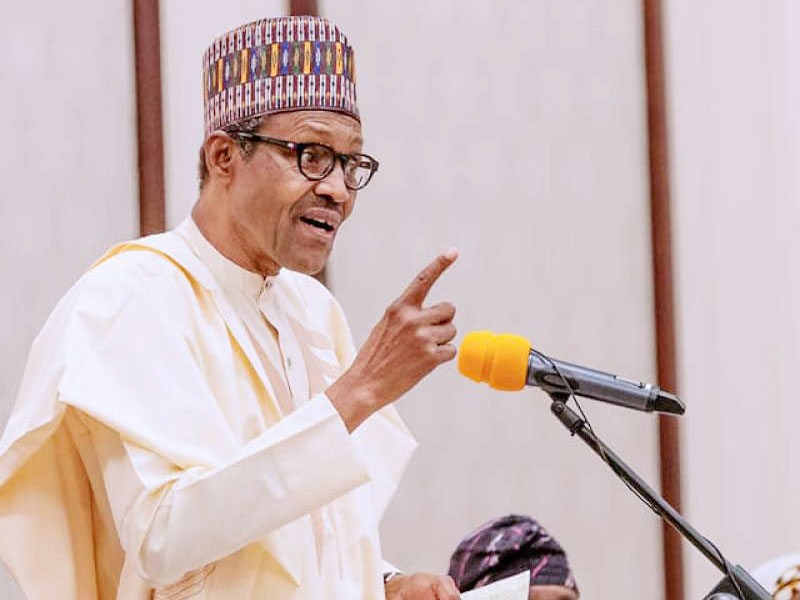 President Muhammadu Buhari has warned the All Progressive Congress to sit tight or risk losing the seat of power to an opposition party.
The President, when asked during an interview session with the Nigerian Television Authority (NTA), if his party (APC) could manage its brewing internal crises before its national convention, categorically responded that the party needed to be careful as it was driving along slippery paths.
Buhari further cautioned the ruling party to learn from the mistake of its predecessor, the Peoples Democratic Party (PDP) in the 2015 general elections. He recalled that the then ruling party never took the alliance of regional parties like the Action Congress of Nigeria (ACN), Congress for Progressive Change (CPC), All Nigeria Peoples Party (ANPP) and All Progressives Grand Alliance (APGA) as a formidable opposition to unseat it in the general election. Buhari warned that if adequate measures are not taken, the ruling APC may loose power cum 2023.
"Well, we have timeframe. We have to work because the four-year cycle is constitutional; it cannot be interfered by anybody. So, if the party cannot agree, then the opposition can take over," Buhari pointed.
"What did the PDP do? They thought that the opposition cannot agree and come together. But when the ACN, ANPP, CPC, APGA came together, they were off. They are still off. So, they can see it."
President Muhammadu Buhari further appealed to all governors of the All Progressives Congress to allow the party's national convention slated to hold later in February 2022 become a reality so that progress can be achieved even as the 2023 election draws nearer.
"The Governors should allow the system to work. I am not a kingmaker. I have tried to get my position known that party leadership needs bottom to top approach,'' Buhari noted.
"Those who want power must work for it. If the APC can't agree on the convention, the opposition will naturally take over."
Source
NTA