Nancy Isime Misses 'Detty December'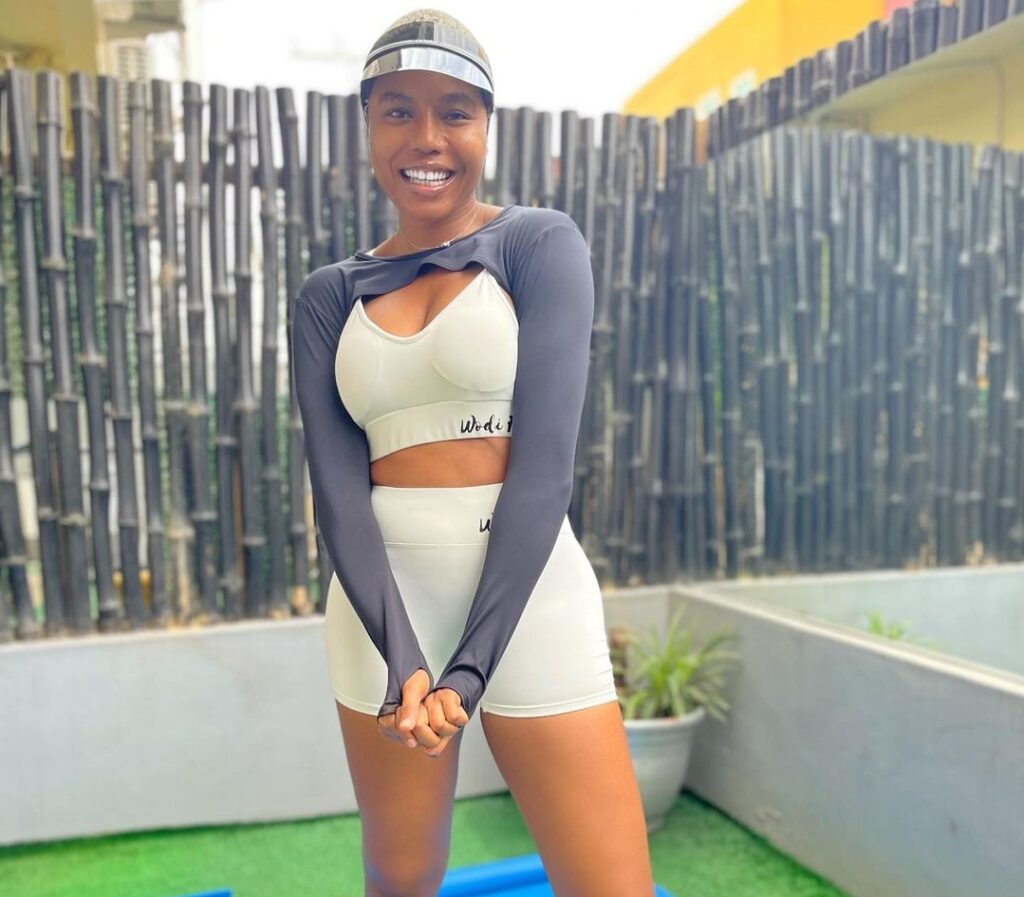 The Nollywood star relished her holiday experience and is looking forward to regaining full fitness after a month off the gym.
Ace actress and show host Nancy Isime has revealed she is reconsidering her life choices and how she has missed the December fun.
Isime, who had been on break since December 2021, shared on her Instagram handle the images of herself while working out. In the post, the popular actress revealed that she missed the festive season fun, popularly called 'Detty December'.
The thespian posted: "First day back to working out since December and I'm already reconsidering all my life choices.
 "I miss Detty December so much.The worst part is that I have to go back to waking up early to workout."
Isime recalled her experience when she was on break.
She recounted: "Bring back my Champagne diet days when I didn't know what time it was. Sleep 6am and wake up when the dream wey I dey dream don dey too much. Sadly, I love the fitness life too much! Just a matter of days before I get my Mojo back."
The media personality also pointed that her trainer will have "to deal with me saying 'I'm about to die after every set this week."
Isime, 30, hails from Edo state but was born and raised in Lagos state. She is a model, actress, TV presenter, and event host. She won the Miss Valentine International Beauty Pageant in 2009 and was a runner-up at Miss Telecoms Nigeria Beauty Contest. As a model, she has worked with Konga Online, Adebayo Jones, Ade Bekere, and a host of others.
The multiple award-winning actress has featured in many top Nollywood movies, such as Merry Men: The Real Yoruba Demon, Merry Men 2, A Trip To Jamaica, Kambili, and several others.
Source
Instagram