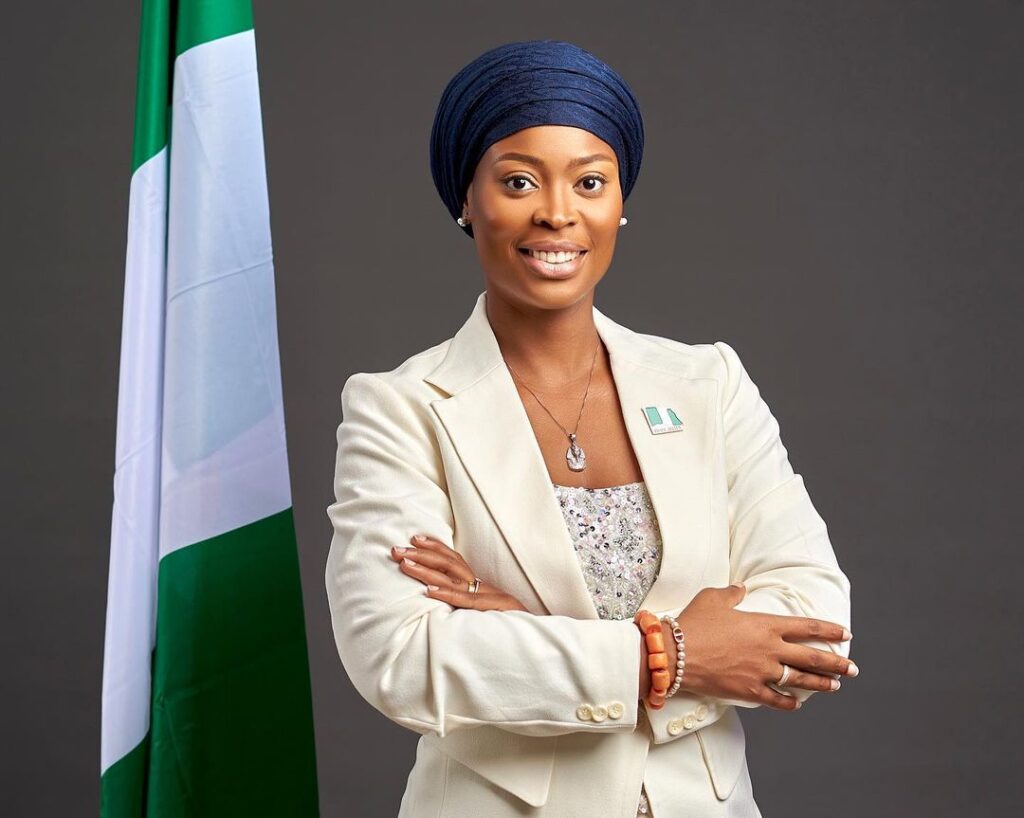 The 2023 general election is drawing nearer and some candidates have started declaring their intentions to run for political offices. On Monday, January 3, 2022, a philanthropist and youth advocate, Kadijat Okunnu-Lamidi, publicly declared her intention to succeed President Buhari at Freedom Park in Lagos State, making her the first female to do so.
This has generated a lot of reactions and questions are being asked about this courageous move.
Lions Crib takes you through five details you should know about the first female candidate for the 2023 presidency.
Family Background
Kadijat Okunnu-Lamidi was born about 38 years ago in Isale-Eko, Lagos State. She was born into the family of Lateef Femi Okunnu (SAN) and Arinola Omololu Okunnu. Her father is a lawyer and was Federal Commissioner of Works and Housing during General Gowon's regime. He is currently the President of Isale-Eko descendants Union. Her mother is a renowned businesswoman and she hails from Ago-Owu in Ogun State.
Education
She is educated up to the postgraduate level. She holds a degree in Business Management and a post-graduate degree in Strategic Project from the University of Bolton and Heriot-Watt University respectively, both in the UAE.
Career
She is a multi-award winning businesswoman, philanthropist, social advocate, and a brand consultant. Okunnu-Lamidi is the founder and CEO of Slice Media Solutions Limited, a leading advertising agency in Lagos State. She is also a member of the Advertising Practitioners Council of Nigeria (APCON), and has been featured as one of the TOP 50 Women in Marketing and Communication in Nigeria.
Marriage
In an interview with Punch Newspaper, Khadijat declared that she has a partner. It is also rumoured that she has a child with her partner.
Political Ambition
At a media conference in Lagos State on Monday, January 3, 2022, Kadijat Okunnu-Lamidi publicly declared her intention to run for the office of the President in 2023. Though she has not declared the political party she will contest from, she, however, said she desires to make Nigeria work for the citizens.
Sources
Pulse NG
Punch NG