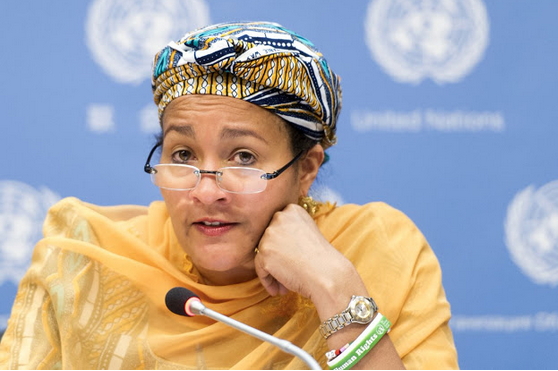 The Nigerian diplomat is set to hold the position for the next five years.
Nigerian diplomat and former Minister of Environment Amina Mohammed has been reappointed to her role as the Deputy Secretary-General of the United Nations (UN).
UN's Secretary-General, Antonio Guteres, when reappointed for the second term in June 2021 had initially informed Mohammed of his desire for her to continue in the position. The appointment was made public and formalized in a statement on Monday, January 10, 2022.
Guteres eulogized Mohammed's determination to reinforce collective results and maximize the impact of the UN development's system. He stated further that putting her in charge of development coordination set in motion the most ambitious reform in the history of the organization.
A statement from the UN on Monday said: "From our robust response to the socio-economic effects of the COVID-19 crisis; through a boost in climate action and unprecedented momentum for Financing for Development; to her strong emphasis on coherence across humanitarian, political and development action – her role was instrumental in keeping the SDGs alive at the country level and protecting the Paris Agreement, despite significant headwinds."
Before she was appointed as UN's Deputy Secretary-General in 2017, Mohamed was appointed as Nigeria Minister of Environment by President Buhari in 2015. During her tenure as the Minister, she also served as Nigeria's representative in the Reform Steering Committee of the African Union. She resigned from President Buhari's cabinet on 24th February 2017.
Mohammed, 60, had previously served in the UN as the Coordinator for Task Force on Gender and Education for the United Nations Millennium Project between 2002 and 2005. Nigeria's former President, Olusegun Obasanjo in 2005 appointed her as the Senior Special Assistant to the President on Millennium Development Goals. She also served as the coordinator of Nigeria's debt relief funds towards the achievement of the MDGs.
Source
Pulse NG