Music Archives: Thank You Mr DJ By Yvonne Chaka Chaka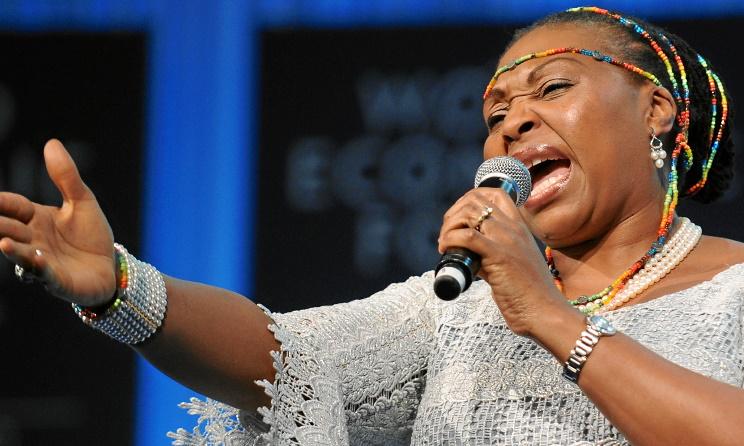 Thank You Mr. D.J. is a pop song and the third studio album released by Yvonne Chaka Chaka in 1987.
Without a doubt, the globe is constantly thrilled with hit sounds that fade with time, but few songs stand the taste of time and are passed on from generation to generation. Yvonne Chaka Chaka's 1987 track 'Thank You Mr DJ' is an example of such sound. The love song tells the story of a Yvonne Chaka Chaka that finds love when the DJ (Disc Jockey) played her favourite song.
Lines from Thank You Mr DJ:
I sat next to the phone
My heart was broken I was alone
But when you played my special song
I knew that you would find my man
Thank you Mr. DJ for playing my song
Thank you thank you I have been waiting so long
Thank you Mr. DJ for playing my song
Thank you thank you my love is so strong
Thank you Mr. DJ album featured hit tracks like "Umqomboti" and "Thank You Mr. DJ.'' The album also include songs like I'm Winning, My Dear Love, From Me To You, Umgoboti, I'm Suffering, Let Me Be Free. Umqomboti was featured in the opening scenes of popular film 'Hotel Rwanda' produced in 2004.
Yvonne Chaka Chaka is a legendary South African musician who was born on March 18, 1965 in Dobsonville, Soweto, South Africa. Dubbed the 'Princess of Africa' by fans, she has released many songs that have been global hits.
The South African singer, songwriter, actress, teacher, and humanitarian is the facilitator and champion of the Global Fund to fight AIDS, TB, and Malaria, United Nations MDG Envoy for Africa, and the Goodwill Ambassador for the Roll Back Malaria Partnership. The Princess of Africa Foundation is a partner of the ACTION global health advocacy partnership.
Yvonne Chaka Chaka is married to Tiny Mhinga, and they are blessed with four sons. She was the first performer and black child that appeared in a South African television series.
The singer has bagged several awards in her career such as the WEF Crystal Award, 8th-Most-Powerful African, Top 100 Most Influential Women in the World, and Global Good Award (2017 BET Awards).
Sources
Wikipedia
Lyric Find