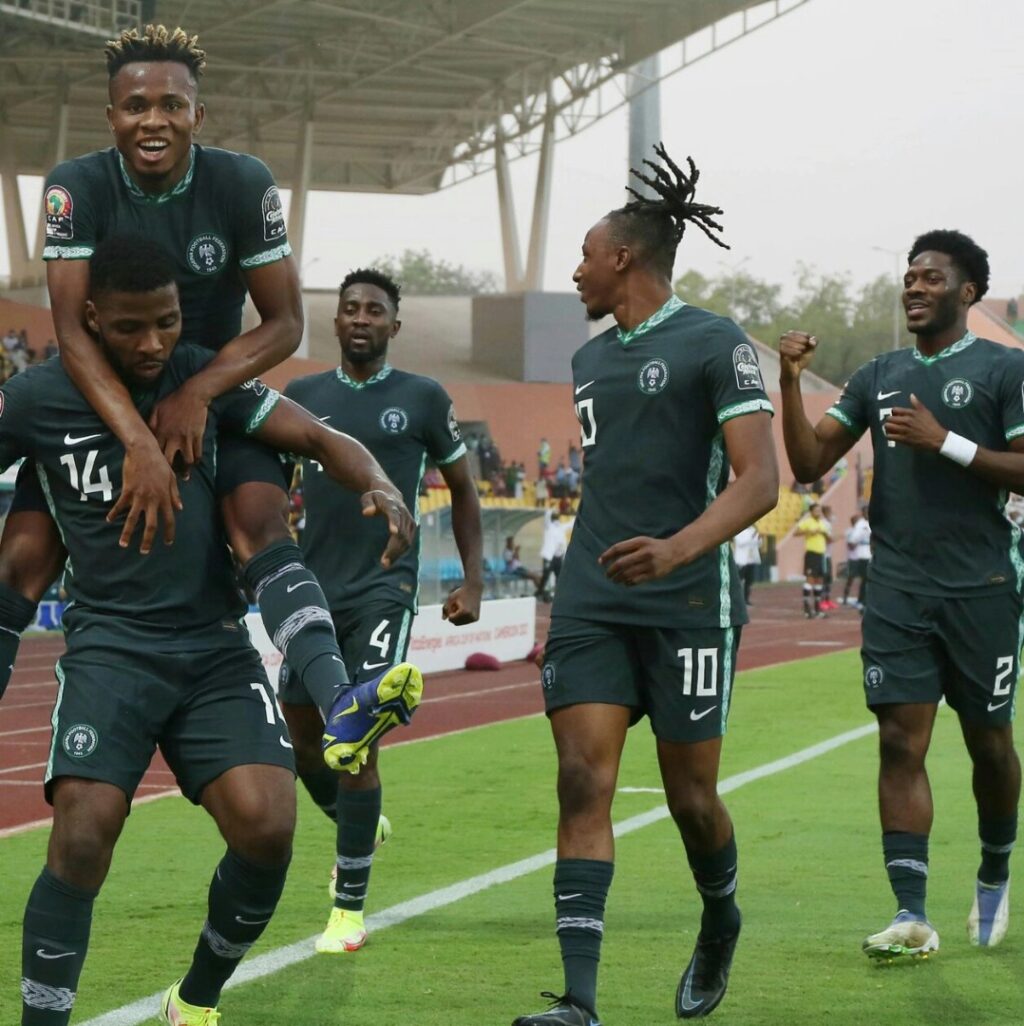 Allen Onyema was impressed with the performance of the Super Eagles against Egypt.
Founder, Chairman, and CEO of Nigerian airline "Air Peace" Allen Ifechukwu Onyema has vowed to gift the Super Eagles of Nigeria a whooping sum of 50 million naira if they emerge winners of the ongoing African Cup of Nations (AFCON) in Cameroon.
The Air Peace boss urged the Nigerian footballers to commit their strength and abilities towards the ultimate goal which is to bring the AFCON trophy back to the country. While speaking to the team in Garoua, Cameroon, he urged the players not to let down the hopes and aspirations of millions of Nigerians banking on them to win the trophy.
"We believe in what you can do, you have the strength as a team. Remember what I told you during the qualifying series. That it is not just an ordinary football match. You are carrying the hopes and aspirations of over 350 ethnic nationalities of our beautiful country,'' Onyema pointed.
Speaking further, he hinged on the role of football as a unifying factor that brings Nigerians together irrespective of their religious, cultural, or geographical differences as well as cementing a well-grounded relationship amongst citizens of different geopolitical regions in the country.
"You're playing for the unity of Nigeria. This is your time to play your part in cementing the unity of this nation, as Nigerians from North, South, East, and West will celebrate in unison. Do us proud and when you come back with the cup, I'm going to give you 50 million naira," he promised.
Mr. Onyemma also gifted the Super Eagles a sum of 10 million naira for defeating Egypt 1- 0 on Tuesday, January 11, during their first group game.
It will be recalled that the philanthropist gifted the Super Eagles 20 million naira after they defeated Cape Verde 2-1 in the 2022 World Cup qualifier in September 2021. Nigeria last won the AFCON title in 2013 (South Africa). Air Peace is the official airline of the Super Eagles.
Source
The Nation