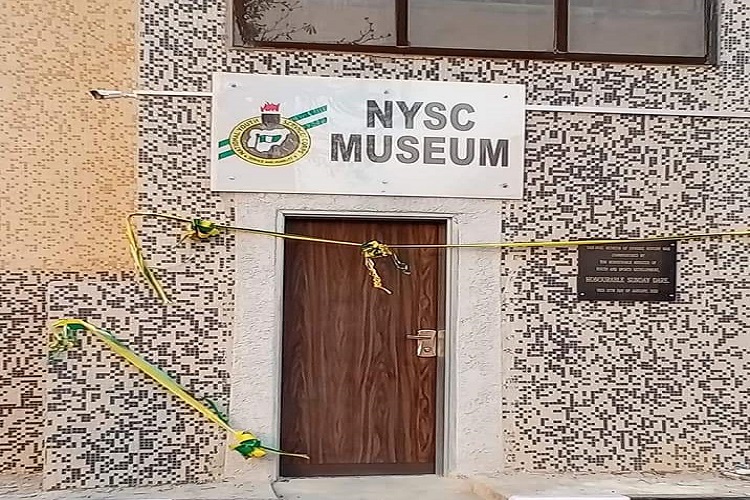 The museum is tipped to serve as a tourist site.
The Nigerian Government has inaugurated the newly built National Youth Service Corps Museum on Tuesday 25th January, 2022.
Minister of Youth and Sports Development, Mr.Sunday Dare, while launching the museum on Tuesday, said that the edifice would serve as a research institute and a means of historical documentation.
Mr. Dare further applauded the efforts of the NYSC scheme towards contributing to national development, adding that the museum would facilitate tourist visits from all over the country and serve as a means of income to the NYSC body eventually.
Dare said: "With the complexities of today's world and the quest for foreign culture, it has become necessary to seek ways to preserve our history. Therefore, I am highly honoured to commission this project which will serve as a centre for research and documentation, and in the long run, a source of income to the NYSC scheme.''
The minister also called for the inclusion of the newly launched NYSC museum to the list of existing museums and national monuments in the country.
"Let me use this medium to call on the Federal Ministry of Information and Culture, the National Commission for Museums and Monuments, and the Federal Capital Territory Administration to facilitate the process of including the NYSC Museum in the list of museums and monuments in the country," Dare advised.
Reacting to the development, the Director-General of NYSC, Major General Ibrahim Shuaibu, said the project has been abandoned for several decades, which spurred the administration to complete it, thereby creating an avenue for public display of creative innovations and artistry inventions of corps members. He further called on individuals, researchers, and stakeholders to patronize the scheme's newly built innovation which will of no doubt highly satisfy their curiosity.
"Artworks, paintings, fabrications and innovations of Corps Members, especially their ingenuity in the invention of non-pharmaceutical materials in the war against COVID-19 had been adequately preserved in the museum,'' Major General Ibrahim Shuaibu said.
"We desire that individuals will find the museum a valuable tool of reference while availing researchers useful materials on the contributions of the Scheme to national development."
The newly inaugurated National Youth Service Corps Museum is located at its headquarter in Abuja.
Source
Pulse NG