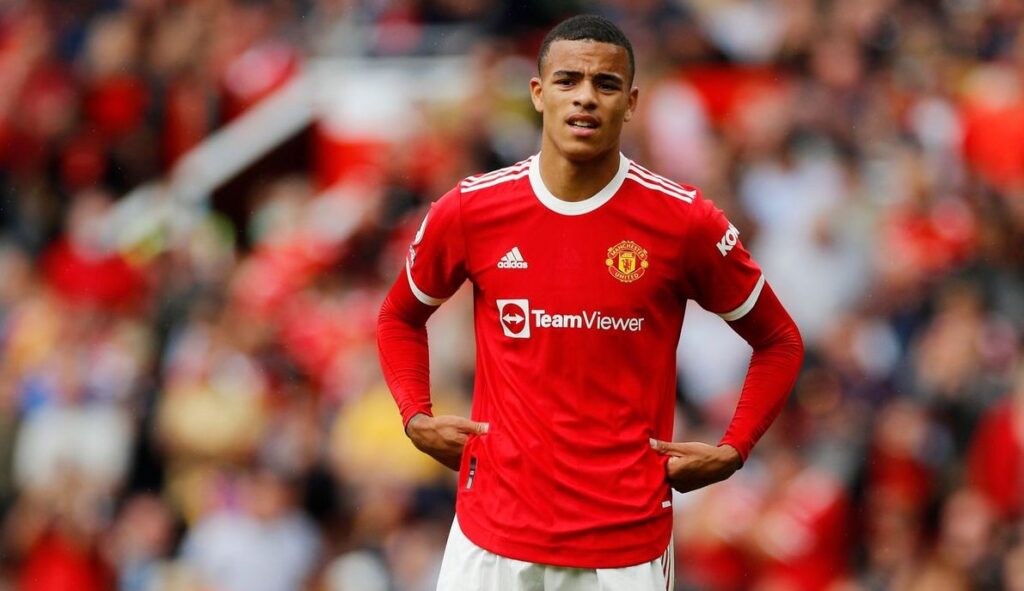 Greenwood is still in custody of the Manchester police as investigations continue.
Manchester United has suspended the sales of Mason Greenwood's jersey online as Nike also announced the suspension of its relationship with him over the allegation of domestic violence against the English star.
Recall that on Sunday 30th January 2022, Manchester United suspended the player after images and recordings of the alleged physical assault against his 18-year-old girlfriend emerged online. Also, Greater Manchester Police have confirmed the arrest of an unidentified 20-year-old man over the allegation of rape and assault.
Meanwhile Manchester United has removed Greenwood's name from its list of players on the official online shop. A search result for Greenwood's name on Manchester United online shop displays that "your search for mason greenwood did not match any products." Customers are currently barred from selecting his name as an option on the back of their products.
Also, a spokesperson for Nike told Reuters that the sportswear giant has suspended any form of relationship with the embattled forward. According to the spokesperson: "We have suspended our relationship with Mason Greenwood. We are deeply concerned by the disturbing allegations and will continue to closely monitor the situation."
The statement from Nike is coming after Manchester United had issued a statement. On Sunday, 30th January 2022, Manchester United in an official statement said: "We are aware of images and allegations circulating on social media. We will not make any further comment until the facts have been established. Manchester United does not condone violence of any kind." The Red Devils later added that Greenwood will not return to training or feature in any of their matches until further notice.
In a statement issued by Greater Manchester Police, the arrest of an undisclosed man in his 20s was confirmed.
"Greater Manchester Police were made aware earlier today of online social media images and videos posted by a woman reporting incidents of physical violence. An investigation was launched and following enquiries, we can confirm a man in his 20s has since been arrested on suspicion of rape and assault. He remains in custody for questioning. Inquiries are ongoing," the statement said.
Source
Goal